Join us for our first DE&I panel discussion on April 28th!
Moderator:
Jona Van Deun,  President NE Tech Collaborative (AMA Omaha Cares Partner)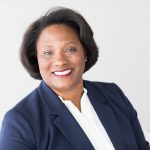 With an extensive background in politics and public affairs, Jona Van Deun was formerly Vice President of Small Business Coalitions and Engagement for the U.S. Chamber of Commerce in Washington, D.C. before returning to her native Nebraska as president of the Nebraska Tech Collaborative (NTC).
Panelists:
Micaela Diarrassouba, Fusion Medical Staffing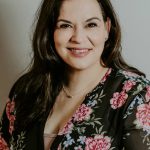 Engagement Manager for Fusion Medical Staffing is a former On-Air radio personality that spent an embarrassing amount of time dressed as the company "pig" mascot at radio events. Prior to working at Fusion, Micaela was a Foster Care Case Manager and Trainer. She worked with difficult to place children and provided several trainings to the community on understanding behavioral management in children. Micaela's passions include educating others through experience volunteering and story-telling. When you know better, you do better. For the past 7 years she has helped build and develop Fusion's 'Be the Change' program. A program that is committed to helping the community of Omaha through volunteering, education, and event sponsorships. The past year Micaela has been focused on organizing and developing Fusion's DEI committee and mission. Spearheading a program that provides deeper education on implicit bias and the development of company ERG's. Fusion is committed to celebrating diversity and creating a space committed to equity and inclusion that helps to make ourselves, our employees and the community a better place.
Erik Ewing, Great Plains Black History Museum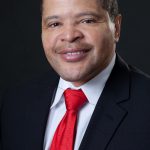 Native of Omaha, NE, married, with three successful adult children and four grandchildren. He is retired from United States Navy. He has worked in higher education as an Academic Dean, Manager of Academic Advising, an Adjunct Professor for Bellevue University, Metropolitan Community College, and Omaha School of Massage and Healthcare of Herzing University. He is currently working in the non-profit community as the Executive Director for the Great Plains Black History Museum.
Dan Harr, Mutual of Omaha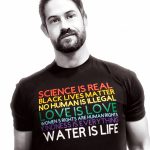 Born and raised in Omaha, Nebraska and an alumnus of Northwest Missouri State University. Dan Harr is embracing his passion, while cultivating an impact through Diversity & Inclusion and Employee Resource Groups at Mutual of Omaha. His responsibilities include supporting the overall D&I Strategy, Analytics, and Marketing, while governing all nine or their Employee Resource Groups' (ERGs) operations and activities. Outside his job responsibilities, Dan is very active in and out of the Omaha community on various boards/committees. In his free time, Dan enjoys spending quality time with family and friends especially his nephew/godson or at the gym.
Calvin Williams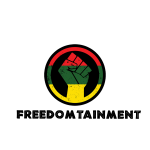 The story of Calvin Williams is not your average American success story. He was born and raised right here in the North Omaha community. "I love North Omaha," says Mr. Williams. "People don't realize it's such a beautiful place. I was born into this community. I have lived my whole life here. I'll probably die here."
That's why he's a man on a mission. A mission to preserve the culture of his native land. A culture unfortunately, rapidly slipping away. "There used to be many African American clubs in the community where I grew up," Mr. Williams says. "Now many African Americans are leaving the community for somewhere else." It's becoming an increasingly important problem. Solution? Spread awareness and educate everyone from locals to tourists on North Omaha cultural heritage before it's gone for good.