These days, customers are making strong statements about themselves with the brands that they choose. What does your brand say about you? And what does your brand mean to your customer? Perception is everything. Hear how Hy-Vee and other companies are positioning their brands to better align with their customers' beliefs and creating events and partnerships to further strengthen the connection
Presenter: Donna Tweeten, Chief Marketing Officer, Hy-Vee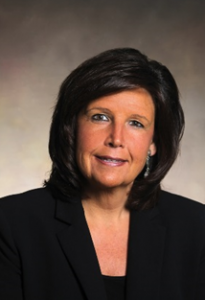 Donna Tweeten has been counseling companies on how to improve and evolve their brand for most of her 30-plus-year career. She has spent the bulk of her professional life in the ad agency business, working for such firms as Davis Harrison Dion–Chicago and Anderson Communications. She also served as president and chief creative officer of The Meyocks Group, a brand marketing firm.
In 2006, Donna was hired by Hy-Vee, Inc. as assistant vice president of communications and was promoted to assistant vice president of marketing in 2009. In 2011, she was selected as vice president of brand image. Donna was promoted to vice president of marketing/
communications in 2013, and in 2014 she was named senior vice president, chief marketing officer. In early 2016, she was promoted to executive vice president and elected to Hy-Vee's board of directors, and later that year she became executive vice president, chief marketing officer/chief customer officer. In 2017, Donna began overseeing brand experience for Hy-Vee and completed the Kellogg School of Management's Executive Leadership program at Northwestern University.
She was named one of Progressive Grocer's Top Women in Grocery in 2011, 2013 and 2019. In 2015 she was named one of the Women of Influence in the Food Industry by the Griffin Report for her highly visible contributions to the grocery industry, professionalism and awareness she has generated for the potential of other women in the grocery business. In 2016 she received several awards, including Shopper Marketing magazine's Women of Excellence, Marketer of the Year by Supermarket News for her innovation and success throughout the grocery industry, and People Who Made a Difference by Mass Market Retailers for combining Hy-Vee's fundamentals and guiding principles with modern marketing efforts and creativity to enhance the customer experience. In 2017, 2018 and 2019, Donna was named one of Mass Market Retailers' Most Influential Women for her leadership in enhancing the customers' experience both in the store and online. In 2018, she was named a Grocery Game Changer by Winsight Grocery Business for leading adaptive branding, marketing and communications strategies that resonate with shoppers' changing needs and wants.
Donna and her husband Alan have five children: Carlie, Nicholas, Benjamin, Maxwell and Ella. Donna is a graduate of Proviso East High School in Maywood, Illinois, and received her Bachelor of Arts in Journalism from Drake University in Des Moines, Iowa.