As marketers, there's no shortage of ideas to execute and never enough time to get it all done. If not approached with intention, order, and purpose, marketing your business quickly becomes overwhelming, chaotic, and directionless. During this presentation, Joe Steuter, Director of Marketing Communication for Carson Group, will share the current challenges marketers face in their endless pursuit of proving ROI, share his own story of reinventing a national brand, and provide practical tips on how to KISS (Keep It Simple Smart) your marketing plan.
During our August Luncheon you will learn:
How to use emotion and logic in the marketing lifecycle
Tips on how your website can generate more traffic and attract your ideal audience
Practical advice on how to simplify the complexity of your brand story
SPEAKER AND FACILITATOR:
Joe Steuter, Director of Marketing, Peak Advisor Alliance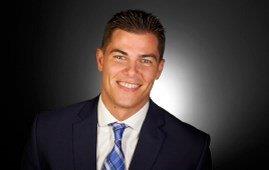 As the Director of Marketing for Peak Advisor Alliance, Joe is responsible for the overall direction of the Peak Advisor Alliance brand, identity, and reputation. Since graduating with a degree in Journalism/Advertising from the University of Nebraska-Omaha, he has spent the majority of his career in public relations, advertising, and corporate marketing – and has led major campaigns for a variety of clients, from one of the Midwest's largest banks to well-known tech giants in Silicon Valley.
 Joe also acts as the senior copywriter for Peak Advisor Alliance, manages the brand's social media presence, and directs the key messaging for Peak's national coaching and content programs. His most recent initiative as Director of Marketing includes serving as Peak's digital marketing strategist – a role that includes many skills but specifically focuses on consulting financial advisors in their own digital strategy. A source of inspiration for him comes from helping other advisory offices find their brand potential through the fusion of fundamental marketing techniques and new-era technology. It's this combination of digital expertise and personal touch he feels will dictate the success of how financial advisors make a lasting impression with their clients in the future.