Marketing Power Hour
Part of AMA Omaha's MEGA MARCH, bringing you three free programs in one month!
The term corporate social responsibility (CSR) has several pages worth of Google definitions and content, but what really is it? How can your organization impact a business model to ensure the voice of your user and employees are heard, respected, and making a difference? Learn from a panel of three experts who lead CSR principles of time, talent, and treasure here in the metro.
Panel: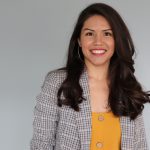 Patricia (Pah-tree-see-ah) Mayorga serves as an external affairs specialist for Kiewit – one of the largest construction and engineering firms in North America. Her scope of work includes managing a variety of corporate philanthropy programs including a newly launched employee matching program. She previously supported talent and workforce development at the Greater Omaha Chamber helping to scale the nationally recognized Careerockit program. Through the Goodrich Scholarship Program, she earned a B.A. in Communications from the University of Nebraska at Omaha and is pursuing a Certificate in Corporate Social Responsibility from the University of Colorado Boulder. Patricia serves on the board for the UNO Alumni Association, the Omaha Summer Arts Festival, and previously chaired the Omaha Community Foundation's Futuro Latino Fund. Her other interests include spending time with her daughter, working out, and exploring near and far.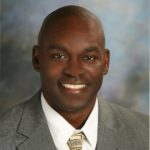 Rob Trebilcock is the Senior manager, Public affairs for Cox communications. In his current role he takes pride in partnering with local organizations to help them fulfill their mission while at the same time aligning Cox's external strategy with their nonprofit partners. Rob manages a portfolio of partners making an impact in the areas of youth, technology, and education with diversity and inclusion always as an overarching theme.  Rob's also worked in the nonprofit sector and held a position at the executive level. In the last 15 years his focus has mainly been on CSR. With experience in working across multiple states and internationally Rob's really enjoyed working with diverse populations. Proud father of two, Rob enjoys, golfing, staying active, live music and giving back to his community. He currently serves as Board president of the Nebraska Sports Council and also serves as a board member for Non-Profit Association of the Midlands.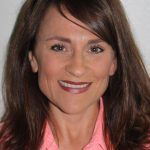 Teresa Mardesen, Community Relations Manager at Farm Credit Services of America. Teresa manages the corporate social responsibility, community outreach, volunteer and grant programs. With more than $5.2 million in community grants awarded to-date, Teresa also mobilizes 48 offices and 1800 team members for volunteering, donation matching and community engagement. Teresa has more than 25 years' experience in marketing, advertising, branding, and public relations in the finance, technology, retail, healthcare, and agriculture industry. She is a recipient of the AMA Pinnacle Marketing and Platinum Corporate Communications Award, IABC Communication Excellence Award and the PRSA Award of Excellence in marketing collateral programs. Her social advocacy work includes advancing pay equity and legislation, awarded the Bread for the Journey Pay Equity Campaign grant, drives economic empowerment initiatives, including developing STEM programs for middle school girls, EmpowerHER and DEI initiatives. Teresa has served on The Big Garden board and American Association of University Women board.
Moderator: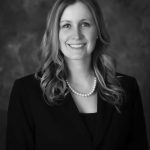 Haley Armstrong , MSMK, CFM, is the patient and community engagement liaison for Nebraska Medicine where she manages charitable giving, community outreach and the IRS community benefit reporting. She holds a master's degree in marketing from Bellevue University and is a past recipient of an American Marketing Association's Pinnacle Award and Nebraska Healthcare Marketers Bright Idea Award. Additionally, she teaches as an Adjunct Professor at the University of Nebraska-Omaha in the College of Public Affairs & Community Service. Active in the community Haley serves on the Nebraska Healthcare Marketers Board of Directors, Project Pink'd Board of Directors, and is an active member in the Greater Omaha Chamber of Commerce Young Professionals Council. The wife of her high school sweetheart, Haley is the mother of two active yet mischievous boys.
In celebration of AMA Omaha's Gold Chapter Excellence Award, this event is FREE to all members and non-members. Attend this event to see for yourself why AMA Omaha is award-winning! Zoom log-in info will be sent via email on March 9th. Please check your junk/spam folder.