The AMA Omaha Pinnacle Awards is right around the corner with entry submissions opening Friday, December 13, 2019 and the awards gala on Wednesday, April 22, 2020. The Pinnacle Awards represents the best of the best marketing work and influencers within the last year. With so much talent in Omaha, how do you make your entry stand out? During this workshop you will hear from Pinnacle Award judges, Suzanne Buzek, AMA Cincinnati Immediate Past President, Annie Carl, AMA Cincinnati VP of Pinnacle Awards and Steve Mintz, AMA Madison VP of Programming.
This workshop is moderated by AMA Omaha's VP's of Pinnacle Belinda Boelter and Tom Kealy and President Jordan Maddex-Kopp. Along with a sneak peek at the new entry process this year, you will gain these key takeaways:
Important points to include in your submissions
What the judges pay close attention to when reviewing submissions
Speakers and facilitators: 
Suzanne Buzek, Immediate Past President | AMA Cincinnati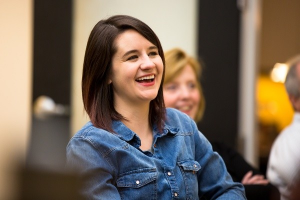 Suzanne has frequently been told that her hair is on fire, and does everything possible to keep it that way. As the Assistant Director of Marketing for the University of Cincinnati Carl H. Lindner College of Business, she thrives on the close collaboration with colleagues to best show and tell the many ways the college helps develop future business leaders and solve the problems that matter. Before joining UC in March 2019, she served on the "agency side" as an Account Executive at Vehr Communications, a boutique, unique-to-Cincinnati marketing and public relations agency.
Suzanne moonlights as AMA Cincinnati Immediate Past President (2019-20). You can find her enjoying live music on the weekends with friends, running, or spending time with her fiance and two cats.
Annie Carl,VP of Pinnacle Awards | AMA Cincinnati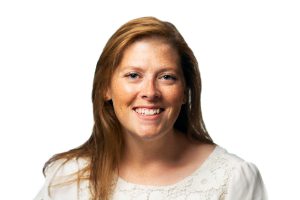 Experiential marketer, sales optimizer, complexity organizer, trade show junkie, doerpreneur;
terms best used to describe Annie Carl's professional life. Using a skill set from over 20 years in
business she combines her experience in sales, program development, operations, and project
management to shape concepts into creative solutions for forward thinking organizations. She
enjoys her role as Chief Enablement Officer and Owner of Platinum Podium supporting small to midsize businesses as an embedded marketing and sales resource. She served as a board member for a number of organizations including VP of Pinnacle Awards for the AMA Cincinnati
Chapter.
Steve Mintz,VP Programming | AMA Madison
Steve Mintz is a marketing expert with deep direct marketing, digital marketing, customer satisfaction and CRM expertise. Steve leverages customer data to derive actionable insights to optimize marketing response and increase revenue, retention and satisfaction.
Steve Mintz is experienced in a variety of verticals, including financial services, insurance, credit unions, consumer packaged goods, durables, apparel, appliances, and hospitality/entertainment. Steve has worked with a number of leading brands including Allstate, American Family, Great Wolf Lodge, Hershey Resorts & Entertainment, Lands' End, Liberty Mutual, Nordstrom, Progressive, Sub-Zero/Wolf, Verizon Wireless, and Wamsutta. A graduate of the University of Wisconsin, Steve holds an M.B.A. in Marketing, and Bachelor of Arts degrees in both Political Science and Geography.
This Event is FREE for all Attendees, but Please register so we have enough space!
Light Snacks Will Be Provided
Sponsored by: