Meet at Flagship Commons at Westroads Mall and Check-in by 12:15 pm
Event time 12:30-4:30 with happy hour at Flagship Commons at Westroads Mall from 4:30-5:30
Three Local Companies
Award Winning Company Culture
One Afternoon
Exec Trek's theme is based on Baird Holm LLP's annual Best Places to Work in Omaha survey.  Join us for a fun afternoon and learn how to imitate award-winning strategies in your company.
"The Best Places to Work in Omaha initiative provides employers with the tools to set and achieve measurable engagement goals which align with profitable business strategies and great customer care. This initiative recognizes the organizations in Omaha which create an environment for engaged and productive teams," Scott S. Moore, Partner at Baird Holm LLP.
Read the full 2018 official press release here.
To learn more about the annual survey visit https://www.bairdholm.com/bptwinformation
Featuring
QLI
Steve Kerschke, Director of Marketing
QLI is nationally recognized as a leader in brain and spinal cord injury rehabilitation. QLI's clinical model combines medical excellence, gold standard research and highly individualized programs which support the rediscovery of life passions and focus on the "real-world" skills needed to pursue them. Locally, QLI is perhaps best known as one of Omaha's perennial Best Places to Work.
An uncompromising commitment to building and maintaining a strong corporate culture is the not-so-secret ingredient to QLI's ongoing recipe for success.  QLI hires great people; coaches them, trusts them, and empowers them. This philosophy is the foundation of its success and the reason QLI remains a national center of excellence and a pride of Nebraska.
Thrasher
Dan Thrasher, President
Learn how the businesses surrounding Thrasher all work together to provide a successful company culture
The secrets to Thrashers cultivating their culture and why it is successful
Why Thrasher believes they were selected as one of the best places to work
Signature Performance
Mark Mathia, Chief Marketing Officer
How does your culture affect your brand?
Learn how despite a period of rapid growth, Signature Performance not only maintained a engaged culture but kept it thriving.
Hear stories about the impact culture has had on our Associate base.
Discuss potential business impacts culture can have in your organization.
Learn how, as marketers, you can capitalize on the outcomes of culture in your marketing campaigns and content.
Gold Sponsor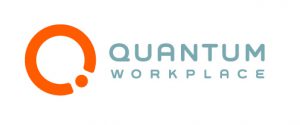 Silver Sponsors