Some people watch the Super Bowl for the game … others are in it for the ads.
Join us at Cunningham's Pub (party room) on February 12th from 11:30am to 1:00pm to see who the real winners are!
Featuring a panel of experts
Ellie Charter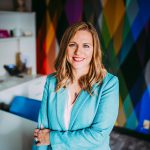 Experienced Director Of Client Services with a demonstrated history of working in advertising, marketing and media. Skilled in Digital Strategy, Social Strategy, Social Content Creation, Event Management, Market Research, and Account Management. Brand Experience ranges from Omaha's Henry Doorly Zoo & Aquarium to Panda Express (national), from higher education clients such as Nebraska Wesleyan, Bellevue University and Clarkson College to collegiate athletic programs such as University of Nebraska and Northwestern University.
Chris Gorman
Chris Gor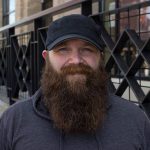 man serves as Director of Sports and Entertainment for Hurrdat, Hail Varsity and The Railyard Entertainment District in Lincoln, Nebraska. He's intently focused on marketing for events, musicians, athletes and causes. When not spending too much time at the office or racking up unhealthy amounts of screentime, he enjoys cycling, his Nintendo Switch and creating content with his appropriately named rescue cat, Hashtag.
Angie Kubicek
Angie Kubicek is a strategic, multi-disciplinary marketing professional with an eye for innovation.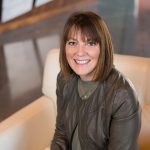 Her diverse experience with notable companies like Smart Chicken, Hayneedle, Yahoo!, Bailey Lauerman, and Complete Nutrition gave her unique opportunities to experience both client and agency workflows, as well as expertise in media strategy, UX, social media, branding, content creation, and public relations. As Chief Marketing Officer at Firespring, Angie combines her knowledge and experience to deliver creative solutions to clients and their audiences.
Lyn Wineman
A marketing veteran with over 30 years of experience, Lyn Wineman is the President and Chief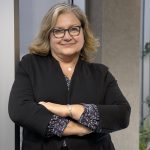 strategist of KidGlov, a boutique advertising agency with offices in Omaha, Denver and Lincoln. Lyn has been inducted into the Lincoln Chapter AMA Hall of Fame and was also tapped as Marketer of the Year. She has been recognized by the Inspire Salute to Women in Leadership for Excellence in Entrepreneurship. In 2018 Lyn was awarded the Advertising Federation of Lincoln's silver medal for lifetime achievement. A fervent fan of advertising, Lyn was inspired the 2008 Career Builder Super Bowl commercial which lead her to make the courageous leap of following her dream and starting her own advertising agency.
**Networking begins at 11:30 and Panel begins at Noon**
Item Drive for the Heart Ministry Center!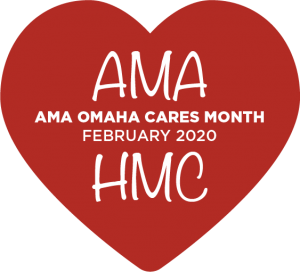 AMA Omaha cares about our community. This February, we are thrilled to support our AMA Omaha Cares charity partner with a drive for needed personal care items. Bring any new personal care product, from shampoo, to diapers, to toothpaste or bar soap, to any AMA Omaha February event. Each item donated earns you an entry into a drawing for a FREE AMA Omaha Power Lunch or Workshop (your choice!). Drawing will take place March 1, 2020.

February Power Lunch Sponsored By: