Changes in technology are revolutionizing the customer experience and how they choose to interact with our brands, so how do we as markers stay at the forefront of change? This year, AMA Omaha brings you answers, ideas and inspiration on 2017's hottest topic: The Future Fusion of Marketing and Technology.
Join us on May 11th for a half-day full of conversation on the latest advancements in marketing and technological strategies to fuel and inspire your organization. Cocktail hour included!
Our esteemed speakers will lead intimate breakout sessions and provide insights into topics such discovering opportunities to utilize the Internet of Things in your marketing strategy, how to adapt and infuse the latest tech to connect with your customers, and even preparing for the expected (and unexpected) barriers that new technology will bring to marketing.
If you're looking to connect the dots between technology's newest possibilities and the strategic opportunities that are reshaping marketing, this conference is for you.
When marketing and technology meet, the future unfolds.
Seats are limited. Register by May 4th to guarantee a spot!
Agenda:
1:00pm – 1:15pm | Welcome and Introduction
1:30pm – 2:30pm | Breakout Sessions (choose one)
"The Marketing Law of Attraction:  How to Overcome the Death of Brand Loyalty Through Technology" with Mary Ann O'Brien, CEO and Founder of OBI Creative
"Marketing Automation and System Integrations" with Scott Rowe, Director of Digital Innovation at AIM Careerlink
"Are You Ready for Connected EVERYTHING?" with Kim Kubert, Lead Marketing Campaigns Specialist at Sirius Computer Solutions
2:30pm – 2:45pm | Break and Tech Demos
2:45pm – 4:00pm | Keynote
"Big Data, Artificial Intelligence, Digital Transformation – What is the Impact to Marketing" with Jose Monroy, Sales Director at Intel Corporation
4:00pm – 5:00pm | Networking with Cocktails, Appetizers and Tech Demos
Join us for this year's Hot Topic if you are:
A marketer interested in new ways to connect with your tech-loving audience
A strategist looking to learn the next up-and-coming technological advancements
A department that is looking for up-and-coming tech to stay on the cutting-edge
A team that wants to identify opportunities to create more efficiencies in all your tech-oriented marketing executions
An organization interested in identifying new ideas and opportunities to differentiate yourself in the market
A thought-leader that wants to stay at the forefront of change
An enthusiast of all things 'techy'
Speakers:
Jose Monroy, Sales Director, Sales and Marketing Group, Intel Corporation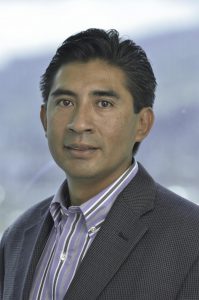 Keynote: "Big Data, Artificial Intelligence, Digital Transformation – What is the Impact to Marketing"
Heard of the big buzzwords – Big Data, AI, Digital Transformation – and wonder how all this will impact your business?  Come hear what all this means to the future of your sales and marketing efforts to reach new and existing customers.  Disruption is all around us therefore the customer engagement is also changing.  We all need to be ready to meet the customer expectations and be prepared to reach customers in new ways and with new services.  New technologies will need to be embraced to compete in this constant changing world of sales and marketing and our customers will expect this from us.
Bio:  Jose Monroy is sales director in the Sales and Marketing Group at Intel Corporation where he is responsible for the business development for Data Center and Internet of Things solutions with multinational OEM accounts.  Prior to his current role, Jose was responsible for the mobile and desktop solutions sales in the Americas region working in collaboration with global customers.  During his career, Monroy has held multiple positions inside Intel ranging from engineering to product marketing to driving the business development with new customers.   With over two decades of computing industry experience, Jose brings the vision and tactical experience to drive market development opportunities for Intel.
Mary Ann O'Brien, CEO and Founder, OBI Creative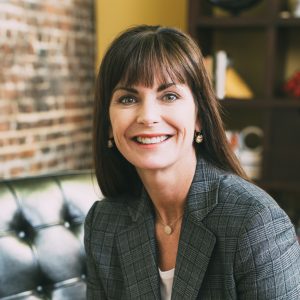 Breakout Session:  "The Marketing Law of Attraction: How to Overcome the Death of Brand Loyalty Through Technology"
We all know that technology and the internet have changed the way consumers interact with brands. Customers now have an endless opportunity to interact and try different brands, making brand loyalty – a once sought after goal of marketers – a stagnant and irrelevant concept. Now its all about 'attraction' and ensuring what you put out into the world, from your campaigns to your content, are attracting like-minded consumers. Having worked with some of the best brands in the world throughout this brand loyalty evolution, Mary Ann O'Brien and will walk through this pivotal change in consumer behavior while identifying steps on how brands today can utilize the Law of Marketing Attraction to stay relevant and continue engaging customers.
Bio:  A nationally recognized branding and marketing pioneer and thought leader, Mary Ann O'Brien has helped guide some of the world's most successful brands' strategic and marketing efforts. In addition to leading national and global initiatives for Intel, Microsoft, Sony, Gateway computers, Viewsonic, D-Link, Advance Auto Parts, SAC Federal Credit Union, Bridges Investment Management, Inc., Miller Electric and Creighton University, O'Brien served for six years on the Omaha Chamber, was the Chairperson of the Small Business Council for the Executive Committee and serves in many organizations including on the Board for United Way's Women's Leadership Council. Driven by an insatiable urge to innovate marketing solutions and develop business leaders, O'Brien relishes the opportunity to engage with business communities through speaking, learning and networking events.
Scott Rowe, Director of Digital Innovation, AIM Careerlink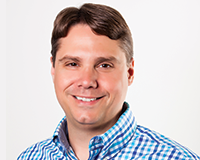 Breakout Session:  "Marketing Automation and System Integrations"
Marketing teams are continually expected to do more with less. Did you know that when you use marketing automation, you could actually improve the accountability of your marketing team and its efforts? Also with automation you can:
     Provide more relevant messaging to your customers

     Improve your ROI

     Give your team more time to be creative

     And much more!
Join this breakout session and start learning the fundamentals of marketing automation. Find out how you can immediately begin using these concepts to improve your overall marketing and sales efforts. Whether you are part of an advertising agency or an internal marketing team, you'll walk away from this breakout session with a powerful toolbox of tips related to getting started with marketing automation.
Bio:  Scott Rowe is a digital marketing specialist with over 16 years of experience in communications and over 13 years of experience in web. He as worked with clients across the country, developing online strategies and marketing executions. His projects have won numerous awards such as the AAF Nebraska, 2012 Best in Show ADDY award for Westlake Hardware's Zombie Campaign. Most recently Rowe and his team won a Best Interactive Services Website from the Web Marketing Association's International Web Awards for Bozell's QRinkle.com QR code service. Rowe was also named one of the Midlands Business Journal's top 40 under 40, honoring the achievements of the area's most successful entrepreneurs, executives and business men and women under the age of 40.
Kim Kubert, Lead Marketing Campaigns Specialist, Sirius Computer Solutions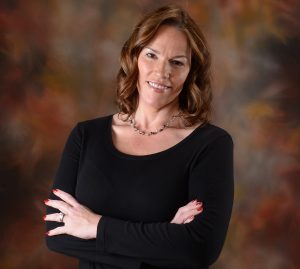 Breakout Session:  "Are You Ready for Connected EVERYTHING?"
The Internet of Things (IoT) has created an entirely new paradigm for building relationships, impacting everything we make, buy, sell and do! In this session we will explore how businesses gain visibility and consumers gain empowerment through connected devices, connected networks, tons of data, and a little magic!
Bio:  Kim Kubert has been a marketing professional in the Omaha area for over 25 years. She currently is a Lead Marketing Campaigns Specialist at Sirius – a $2 billion Technology Solutions Integrator headquartered in San Antonio. Among other things, Kim leads the company's marketing efforts for their Networking and Data & Analytics practices, and she is part of Sirius' Internet of Things solution team developing their go-to-market strategy for this new and emerging practice for the company.
Sponsor
Thank you to our 2017 Hot Topic Sponsor