LOCATION UPDATE: A WEBINAR
From social distancing to sheltering in place to reopening, the coronavirus pandemic has altered nearly all aspects of our lives over the past several months.  How we consume and interact with media and entertainment options is no exception.  Join us as David Gustafson, Director of Linear & Audience Research at Cox Media, discusses recent changes in consumer behavior – and how those changes can open up new opportunities for businesses to connect with their customers.
Speaker and facilitator: David Gustafson, Director of Linear & Audience Research for Cox Media
David Gustafson is the Director of Linear & Audience Research for Cox Media, where he leads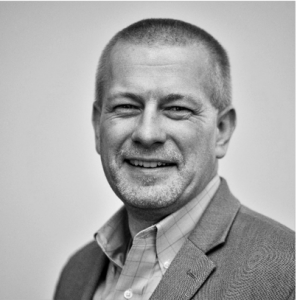 company-wide efforts in the wrangling, analysis, and deployment of data resources that play a critical role in Cox Media's consulting partnerships with local, regional, and national advertising clients.
David brings particular expertise in television audience measurement, authoring numerous articles on the subject and playing an active role in industry forums.  A past chair of the Cabletelevision Advertising Bureau's Committee on Local Television Audience Measurement (COLCAM), he currently serves on Nielsen's Local Policy Guidelines Committee (PGC) and Ampersand's cross-MVPD Research Council.  In addition, he is Cox Media's primary advisor to Comscore (formerly Rentrak) for TV data and process issues related to Cable ad sales.
A graduate of Indiana University and the University of Connecticut, David lives in Wethersfield, Conn., with his wife and two children.
*We realize that many companies are cutting back on extra expenses. To help extend our learning opportunities during this time we reduced costs for our online workshop.
Webinar login information will be provided to attendees via email on Jul 28th.
Sponsored by: 

Online registration for this event is closed