Brent Pohlman, President of Midwest Laboratories, has a whole new passion for marketing in 2017. With so many opportunities in front of us, it's critical that the right people can find your organization and know what you offer. The good news is – we can all start now. You cannot afford to wait another day.
During our July Luncheon you will learn how to "Make Marketing a Whole New Process" by:
Embracing disruption

Doing things a lot differently

Getting out there and trying it – Learn, Adjust, Deliver Again
SPEAKER AND FACILITATOR:
Brent Pohlman is President of Midwest Laboratories. Brent took over as President in 2016. Brent's father, Ken, started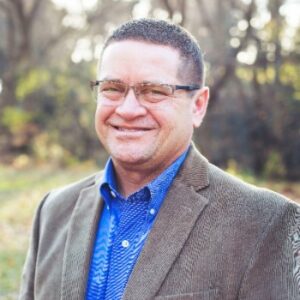 the business in 1975 as an agriculture laboratory. Today, Midwest Laboratories serves a very diverse client base in the Industries of Agriculture, Environmental, Animal Feed, Pet Food, Fuels, Home & Small Business and Food.
The company currently has 140 employees on a 10-building campus in West Omaha. Midwest Laboratories is looking to establish itself as a national brand, building on its 42 year foundation. Before 2016, Brent was the Marketing Director from 2005-2015. In 2016, Midwest Laboratories went through a number of changes: physical plant, new website, more analysis offerings, new hires. We are excited about 2017 and are looking for substantial growth.
Featured Lunch Buffet:
Roasted Turkey & Accoutrements
Caprese Salad Display
Berry & Bleu Salad
Chef Choice Vegetable & Starch