Using your smartphone, Andrea Trew, Brand Designer of Trew Creative, will provide the necessary tools and recommended app to create simple stop-motions right from your phone. She will walk you through the process of prepping for a stop-motion, some tips and tricks on how to get that perfect scene set up, and some additional resources and insights on creating a larger scale stop-motion.
You'll learn:
How to create simple stop-motions using your iPhone or Android
The basics of smartphone photography setup
Why stop-motion is a great addition to your social media content
How to prep for this workshop:
Download this FREE app from your smartphone
Speaker and facilitator:  Andrea Trew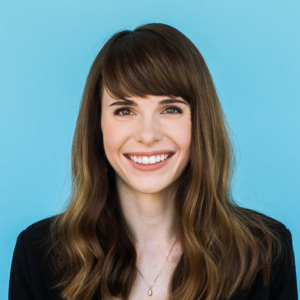 Andrea Trew is a brand designer and frequent public speaker at creative industry events. Over the course of the last decade, she's elevated brands as an art director at Bailey Lauerman and in-house at the tech startup, Flywheel. Currently Andrea freelances at Trew Creative (yes, pun intended) where she helps her clients achieve their goals through the alignment of impactful messaging and strategic design. Having worked with high-profile clients such as Disney and Cuties, she has a serious knack for building brands through logo development, social media strategy, web design, and campaign work. Oftentimes she leverages photography and stop-motion animation to make her work more delightful and engaging.
Light Snacks Will Be Provided
Sponsored by: