LOCATION UPDATE: A WEBINAR
Are you ready for a career change, but you're not sure where to start? The workforce is constantly evolving and navigating it may seem overwhelming. In this workshop, you will learn:
• Tips to career branding
• Simplified resume writing
• Navigating your work history during an interview
For further engagement, attendees are invited to share their resume. NOTE: This can be a blind copy with name/company information removed for confidentiality, that will be used for a live review during the presentation and/or to share your LinkedIn profile. You may email resumes to VP of Workshops, Sarah Morris, at sarah.morris@coxmedia.com who will share with the speaker for the purposes of the presentation.
 Speaker and facilitator: Gabe Romero, Founder, Cordova Solutions
Gabe has over twenty years experience in both national and international sales management. This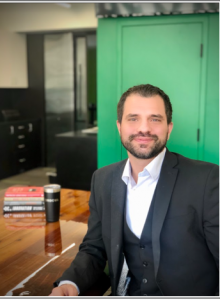 includes 17 years of recruiting experience, where he has worked with companies throughout the Midwest on staffing contingency plans, compensation plan design and resource planning for both immediate projects and long-term growth. His experience includes growing and coaching sales and marketing teams and his efforts have contributed to over 10,000 employee placements throughout the country.
Gabe is currently on the University of Nebraska Alumni board and the Executive MBA Alumni board. Gabe holds an Executive Master's of Business from the University of Nebraska at Omaha and holds a Certified Personnel Consultant and a Certified Internet Recruiter certification.
*We realize that many companies are cutting back on extra expenses. To help extend our learning opportunities during this time we reduced costs for our online workshop.
Webinar login information will be provided to attendees via email on June 23rd.
Sponsored by: 

Online registration for this event is closed