Over 20 years ago (in 1993), Ken Blanchard and Sheldon Bowles wrote a small, 137-page book called Raving Fans.  Their theme seems stunningly simple to understand: great enterprises are fanatical about creating Raving Fans for their products and services.
Two elements are required for the creation of Raving Fans: 1) a passionate commitment to achieve the objective, and 2) the know-how necessary to make it a reality.
This presentation will provide insights on why and how some enterprises are so unusually successful at creating and retaining Raving Fans.  It will help you better understand the attitudes and beliefs that permeate such elite teams and organizations, as well as reveal several specific techniques that can be used by members of a team to help achieve this critically important goal.
SPEAKER AND FACILITATOR:
Blake Hoogeveen, Co-Owner of MindSet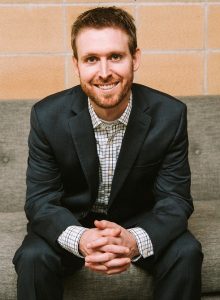 Blake holds degrees in Actuarial Science and Finance from Drake University, and he has a role in all aspects of the MindSet business (e.g., Business Strategy, Sales, Consulting, Leadership Training, Coaching, and Assessments).
Blake has worked at a Fortune 500 Company, mid-size company, and start-up.  Beyond his responsibilities at MindSet, he is currently the Director of Development at QLI. Blake is also active in the community, serving on the GOYP Council, participating in Omaha Venture Group (an OCF giving circle), and serving as an advisor to various nonprofits.