The biggest challenge in marketing is getting people to pay attention to and care about your brand. Runza® has the luxury of not having to ask — enjoying Runza® is a requirement of midwestern citizenship. But when your closest competitors are Fortune 500 companies and customer tastes change faster than you can microwave a McRib, staying relevant, top-of-mind and beloved is a little bit of a challenge. Our recipe is based on taking a brand people already love and giving them continuous reasons to keep loving it.
Becky Perrett, Runza® Director of Marketing, and Charlie Stephan, Vice President: Creative Director at Swanson Russell, will take you on a journey from humble beginnings to household name.
Presentation guaranteed to make you hungry.
3 Key Learning Objectives
How a homegrown brand grew to 85 locations with a diehard fan-base.
How to make Tuesdays in winter the best days of the year.
 How it's possible to get a piping hot Runza® Sandwich in the middle of a freezing cold Husker game.
Meet Becky & Charlie:
Becky Perrett is the Director of Marketing for Runza® National, which is comprised of Runza® Restaurants and Braeda® Fresh Express Café. Her Runza® career started in college when she worked at the 56th & Highway 2 location as a cashier, never thinking the experience would play such a key role in her future. She earned a Bachelor of Arts degree in Communication Studies and a Master of Arts degree from UN-L in the Advertising, Marketing, and Communication Studies interdisciplinary program. In the community, Becky spends time volunteering for CEDARS Youth Services, Girls on the Run, Junior Achievement, Alpha Xi Delta, and is a member of the American Marketing Association and Junior League of Lincoln. Her go-to Runza® order is a #4 no cheese, with ketchup, mustard & pickle, FringsTM well done and a Diet Pepsi.
Charlie Stephan is a Vice President: Creative Director at Swanson Russell in Lincoln, NE. He began as a copywriter and broadcast producer at Swanson Russell in 2006, fresh off an Advertising/PR degree from Texas Christian University. But as a born-and-raised Nebraskan, he was hungry to work on Runza® when Swanson Russell won the business in 2009. In ten years, he has helped create numerous brand campaigns, backlit menu prints and, yes, punny marquee lines. Elsewhere, Charlie is an active volunteer for Launch Leadership, an avid Husker and Horned Frog fan, and a father to a future Runzatic®. His go-to Runza® order is a #6, cheese and ketchup only, fries extra crispy with a Wild Cherry Pepsi. And a cookie if he's feeling fancy.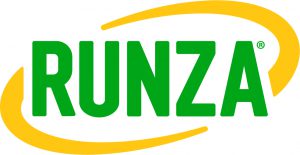 **Networking begins at 11:30 and presentation at Noon**
March Luncheon Sponsored By: