We've all been there. We had great intentions to drive success in our marketing lives everyday, but then the wheels fall off and we get redirected to work on something else, putting out fires, solving problems etc and because of this, our strategy and execution suffers. We intended to drive more personalization. We intended to set up a cross-channel A/B test. We intended to develop new strategies to drive business for the balance of the year, but we fell short.
Guess what? You are not alone.  Globally brands are all suffering the same thing. So how do you start? Where do you begin? Acoustic will help you with your thinking, your next actions and get you on the road to 'Igniting Your Marketing Strategy'.
Speaker and facilitator:  Melissa Tatoris, Customer Engagement Strategist- Retail Expert, Acoustic
Melissa offers a 20 year history of success spearheading strategic planning in both marketing and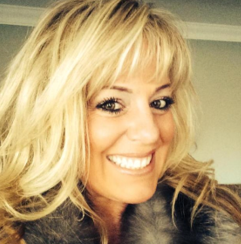 enterprise roles in retail. By applying strong business acumen, out-of-the-box ideation for complex situations, and strong leadership talents, Melissa is very comfortable creating the 'art of the possible'.
Some of Melissa's highlights of her career have been designing and implementing a few of the nations' largest retail loyalty programs within highly complex organizations, (Office Depot, Sears Holdings, Modell's Sporting Goods) guiding teams of up to 250, to build custom and implement off-the-shelf programs resulting in strong customer acquisition and top line revenues.
At ULTA Beauty, known as the 'bridge connecting islands', Melissa spearheaded 3 years of enterprise planning ensuring the organization (marketing, merchandising, stores, digital, ecommerce, real estate) was interlocked and focused on delivering corporate strategic imperatives, resulting in positive comparable growth.
Launching her career at Modell's in 1996, she was a trailblazer in one-to-one CRM focusing on all 'customers are not created equal', designing a dynamic go-to-market offline strategy. She brought the same strategic thinking to Office Depot, Sears and ULTA Beauty adding online to offline giving the brands a concrete foundation to work from as well as customers a seamless experience no matter their channel of choice.
Product launches, new store growth, and new market entry (1 store opening every 3 days) from site selection to ribbon cutting (aka. 'dirt to birth') is another area where Melissa's innovative thinking, and thought leadership quickly launched strong store sales as well as built a long-standing foundation for growth.
With her 17 year national/international competitive soccer background,  graduating Rutgers University in only 3 years and visiting 82 countries and counting, Melissa is  a strong and passionate business professional with open landscape to deliver 'the impossible' and design a formidable and profitable customer journey.
Light Snacks Will Be Provided
Workshops Sponsored by: