Join us for an inspiring panel of female leaders in the Omaha marketing community and beyond. Hear how they started, challenges they have faced, their biggest mistakes, and greatest triumphs.

Presenters: Julia Doria, Brooke Heck, & Katie Kemerling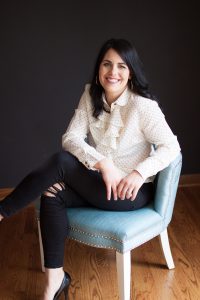 Julia Doria
As an advertising industry veteran, Julia has developed a sixth sense for what clients and brands need—something that is always changing and never-ending. She led indie shop Bailey Lauerman to multi-year, double-digit growth and record profits as the agency's EVP/Chief Marketing Officer. Under her leadership, the agency was named the National Small Agency of the Year by Advertising Age, and welcomed Cuties Clementines, Phillips 66, Panda Express, UnitedHealthcare and many more to the roster.
Julia was recently named Chief Marketing Officer for Baxter Auto Group, one of the largest retail automotive companies in the Midwest. With 22 locations in Nebraska, Kansas and Colorado, Julia works in partnership with some of the most recognizable brands in the world—Audi, Ford, Lexus, Mercedes-Benz, Toyota and Subaru—just to name a few. In her role as CMO, she is charged with enhancing the impact marketing has on the business, while also helping to fuel the company's growth.
A two-time Effie Award winner, former NCAA collegiate athlete and sleep deprived mom, Julia has two young children and two teenage stepsons.
Needless to say, she loves a good challenge.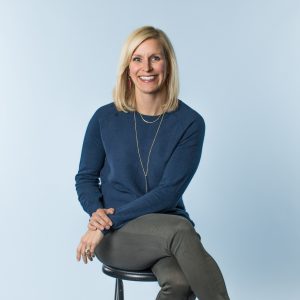 Brooke Heck
Brooke Heck has nearly two decades of experience in marketing and advertising. In her current role, she works with companies all across North America providing one-on-one consultation and training on marketing strategies, trends and tactics that will make the greatest impact in their markets. The majority of her knowledge and insight comes from her time working in advertising agencies, consulting clients across a wide variety of industries. She holds both a Master's degree and Bachelor's degree in Journalism from the University of Nebraska at Lincoln.
Brooke resides in Omaha with her husband and two dogs. She is passionate about CrossFit and health, but also enjoys watching movies with her husband and a good happy hour with friends.
Katie Kemerling
Katie Kemerling is the Chief Marketing Officer at Ervin & Smith, an Ad Age Best Places to Work branding, advertising and marketing agency. With nearly 15 years in the industry, she has expertise in launching new brands and products, building lead-generating content campaigns, leveraging the power of social influence and improving overall marketing ROI.