Ok, so we know we can work remotely, but how do we onboard new employees in this virtual world? How do we do it successfully and in ways that engage new rockstar talent? We know there are challenges because we all experienced them at some point within the last year. In the world of remote work, onboarding is more important than ever. To be successful, you need to design an experience that makes new hires feel like part of the company culture, even if they'll never step foot in your office.
Let's start getting some answers, ideas and best practices we can actually use!
Join us during our June Power Hour to get advice, tools and strategies from leaders who successfully created employee onboarding programs. It's your turn to make new hires feel welcome, no matter where they sit.
Moderator: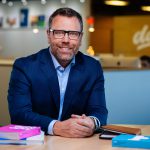 Greg Daake, Principal & Creative Director at Daake
Greg Daake is a designer, brand consultant, and author who's spent his 25-year career in branding. He is considered a thought-leader in the field of institutional rebranding. His 20-year old company, Daake, is a pivotal-moment brand agency working coast-to-coast on advanced identity, experience, and culture thinking. In his spare time, he runs his startup, The Omaha Flag project, which is seeking to create a unifying symbol for Omaha and raise money for Omaha organizations in need. He's also left-handed and drinks too much black coffee.
Panelists: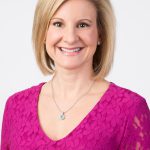 Rebecca Kaplan, Digital Sales Manager, Cox Media
Rebecca Kaplan is Cox Media Arizona's Digital Sales Manager and is passionate about harnessing the power of the evolving digital marketing ecosystem to drive results for businesses. Rebecca leads and motivates a team of digital experts and has played a critical role in building a successful organization that delivers measurable outcomes for advertisers.
With almost two decades of industry experience, she began her career in the ad agency world and then transitioned advertising sales. This has provided her a unique perspective on both sides of the advertising business. Originally from Maryland, the promise of warmer weather drew her to Arizona State University where she graduated from the Hugh Downs School of Communication. Go Sun Devils! Rebecca lives in Phoenix with her husband, Andrew, 6-year-old human daughter, Hannah, and 11-year-old cat daughter, Karen.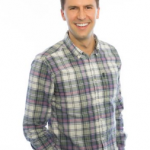 Andrew Ives, Director of Culture and Talent Development, Fusion Medical Staffing
Andrew was born and raised in St. Paul, MN, and fell in love with Omaha while attending Creighton University, graduating in 2011. He spent the first 8+ years of his career at Deloitte (in both the Minneapolis and Omaha offices), providing audit and enterprise risk services for a wide variety of Fortune 500 and private clients. Andrew found his passion for training throughout his time at Deloitte, facilitating numerous leadership and technical trainings for managers and staff across the country. Fusion's mission is all about supporting healthcare professionals and facilities and ultimately, ensuring phenomenal patient care – this really intrigued Andrew in his move to Fusion in 2019. After 12 months as the Controller, Andrew shifted his efforts to culture, training and people in the fall of 2020. Fusion is a FUN place to work, but culture at Fusion isn't defined by happy hours or free snacks in the break rooms – it's all about ensuring that its employees are fulfilled, fostering great relationships across the organization and investing in its leaders.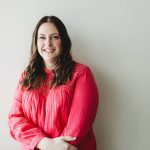 Cyndi Wenninghoff, Employee Success Manager, Quantum Workplace
Cyndi Wenninghoff has over 10 years of experience working in human resources in various industries including advertising, insurance, and technology.
She currently works as the Employee Success Manager at Quantum Workplace in Omaha. At Quantum Workplace, she oversees the Employee Success area that is responsible for employee engagement, recruiting, DE&I, onboarding, and retention efforts. Previously she was the Director of Human Resources at SilverStone Group, a HUB International company as well as the Head of Talent at Bailey Lauerman.
Outside of work, she is a member of the Human Resources Association of the Midlands (HRAM) and the Society for Human Resource Management (SHRM). Additionally, she serves as the marketing director of the HR Nebraska State Council, as well as the marketing director for the HR Nebraska State Conference and is also the Director-Elect. She is also the Communications and PR Coordinator for RISE Omaha, a motivating speaker series designed to inspire and unite women throughout Omaha, helping to connect women leaders and build the next generation of female business leaders.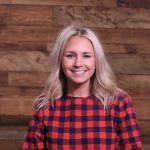 Makayla Hoover, Director of Talent Acquisition, Buildertrend
Makayla Hoover has nine years of experience as a forward-thinking human resources professional who is passionate about creating a remarkable experience for those on both sides of the hiring process.
Makayla serves as the Director of Talent Acquisition at Buildertrend, an Omaha-based tech company that has been nationally recognized for its award-winning software and workplace culture. As a leader in its recruiting, retention and engagement efforts, Hoover also plays an integral part in Buildertrend's employee volunteer and diversity, equity and inclusion programs. When Makayla isn't helping grow Buildertrend's workforce, she stays active in the community by volunteering with Open Door Mission, Abide Omaha and Habitat for Humanity of Omaha.