To Give back to the Omaha Community, AMA Omaha is partnering with the Omaha Foodbank. At the May Luncheon, bring a non-perishable food item to be entered to win a voucher for a FREE AMA Luncheon ticket!

Bailey Lauerman. Rebuilding a Brand From the Inside, Out.
A 48-year old agency from Lincoln, Nebraska that didn't start as an agency at all. Decades of sustained growth. Blue-chip clients. National and International recognition. And some not so easy times. How do you steady a proud brand and re-establish its relevance on the national stage? Refocus on the core of who you are.
SPEAKER AND FACILITATOR:
Greg Andersen
, CEO, Bailey Lauerman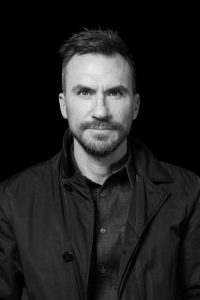 Prior to joining Bailey Lauerman in September of 2016, Greg spent more than 26 years with top agencies in New York and Los Angeles, where he worked with brands including Ally Bank, Google, Cadillac, Toyota, Westin Hotels, Axe and Mattel. Throughout his career, he has built a unique ability to help brands harness the forces in the media and technology landscape in new and unique ways to drive commercial success for brands.
Greg last served as both President of RAPP U.S. and Managing Director of RAPP Los Angeles, leading the U.S. to network leading growth. In 2015, RAPP Los Angeles was recognized for winning the most creative awards in its history, a reflection of Greg's leadership in transforming the agency from a direct and CRM specialist into a creative company with deep data and technology capabilities.
Prior to joining RAPP, Greg was CEO of BBH U.S., earning 4A's Midsize Agency of the Year five out of the seven years of his tenure there, as well as Webby's Agency of the Year. Prior to his agency management roles, Greg spent his career in account management and strategic planning at agencies such as EURO RSCG, Merkley + Partners and Lowe Worldwide.
For a decade Greg served as a member of the Global Board of Directors of EFFIE Worldwide, an organization based in New York City that champions and works to improve marketing effectiveness.
While Greg's experience spans from coast to coast, he's also a proud Nebraska native and is thrilled to bring his experience back to his home state.