Big data holds a great deal of promise. Now, with the growth of AI, the opportunities to predict, learn, and react to consumer behavior are growing even faster. Data is an integral part of how we gain insight and craft strategies that have a real impact on the bottom line. But here's the dirty little secret – there's nothing new in this, any more than there's anything new in using qualitative research to help get at the core of a meaningful campaign or brand strategy. Not a darn thing. The only difference is one of speed. The simple truth is, we as an industry get so fixated on the tools we work with that we forget what those tools are there for. Getting at the cultural heart of our users and the contexts that shape brand perceptions and, more importantly, engagement means capturing share of culture first and foremost.
Using our work with the Xbox and Minecraft teams as an example, we will discuss how to find balance between data and experiential reasoning to uncover unexpected insights that can be used to build smarter, more relevant work.
The intent is to:
Walk through the process of decoding which "white spaces" present messaging opportunities
Learn how to apply cultural patterns to messaging in those spaces
Learn how to interpret data in a cultural context.
Speaker and facilitator:
Gavin Johnston, Chief Strategy Officer, BaM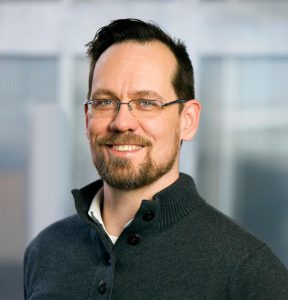 Gavin has been looking at what makes people tick most of his life. Over the years his curiosity about what human behavior has been the cornerstone of his work.  He began his career as an anthropologist and semiotician, which quickly turned into work in strategic planning for both big and small ad agencies in SF, Chicago, Birmingham, AL, Kansas City, and Indianapolis.
Gavin has over 19 years advertising, brand consulting, strategic planning, and consumer research experience. His expertise lies in uncovering insights for strategic cross-channel marketing that tap into the deepest needs, desires, and subconscious triggers of a client's audience. He has worked closely with clients and partner agencies, devising profitable and award-winning strategies for a broad range of clients including Bayer, Gatorade, GSK, Kellogg's, Chrysler, Kimberly-Clark, Wells Fargo, H&R Block, and LG to name a few.
Gavin joins BaM as Chief Strategy Officer, building on the perspective that creativity grounded in a cultural understanding of a business problem leads to greater relevance and deeper consumer connections for a brand. Gavin's unique perspective allows helps clients and creative teams to turn traditional ideas on their head and really think critically about what would impact the business.