Photoshop is a beast. Even designers with years of experience who work with it every day usually have not mastered all of Photoshop's functionality. But even if you experience one-tenth of an introductory course, you'll be heads and shoulders above most other marketers. In this workshop, you'll learn about basic photo re-touching tools, understanding image file types, file resizing and set-up tips, and how to install and use preset Photoshop actions or templates to fake years of experience. Each attendee afterwards will receive the tutorial's presentation plus its free Photoshop action or template.
Light snacks will be provided.
Speaker and facilitator:  Lynn Schneider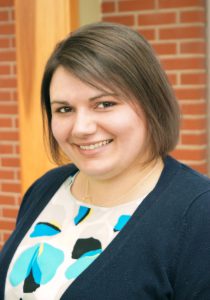 Lynn Schneider is a Creative Strategist and designer at Emspace + Lovgren in Omaha. She specializes in ideating and creating holistic, thoughtful and complex brands and design systems.
Lynn is an active participant is Omaha's design education community, member of AMA, AIGA and a YP Council member for the Greater Omaha Chamber. Lynn is also behind the concept of Emspace + Lovgren's award-winning creative student outreach program, Forge.
Sponsored by: