The modern buyer self-researches.  In fact, consumers indicate, at a ratio of 3×1, they would rather self-educate than speak to a sales rep.  Knowing this, how do we, as marketers, build personal connections with consumers in this digital world? A killer webinar can share important content, build a personal connection and tell the story of your brand, all while moving that consumer down the funnel.
In this workshop you'll learn:
How to design your event to align with the marketing funnel
Promotional tips that drive registrations
Executing an engaging and successful event
Join us to learn how an effective webinar strategy can spark lead generation!
Light snacks will be provided.
Speaker and facilitator:  Emily A. Redinbaugh, M.A.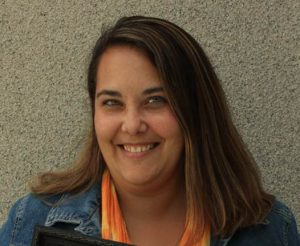 Emily Redinbaugh is a Senior Manager, Corporate Marketing Initiatives for Bellevue University's Corporate Learning Services Division.  With over sixteen years of experience, Emily has worked with national corporations/organizations in providing learning programs to help employees gain industry and business-specific knowledge.
Emily's experience spans the fields of marketing, adult education and human capital. Prior to her joining the BU team, she worked in the music and family entertainment arena as the Marketing Manager in Mankato, MN.
Currently, Emily oversees and directs the University's content marketing strategies and sales webinar campaigns in all corporate segments. She develops and manages various strategic marketing campaigns for major corporate client accounts to evolve educational partnerships, develop new market service offerings and provide educational opportunities for these partner employees.  She creates white papers, articles for publication, and professional presentations for team members and leadership. She also is an adjunct faculty member for the University.
Emily holds a M.A in Management from Bellevue University and a bachelor's degree in Music Management from Luther College, Decorah, IA.
In her free time, Emily can be found at her daughter Elanor's (Nora),12 or son Nowell's, 10, sports and school activities.  She and her husband, Boyd, own The Simple Man, a men's mercantile in Omaha. They love watching sporting events, spending time with friends and embarrassing the kids as often as possible.
Sponsored by: