Omaha is having a moment. By 2020, the city hopes to see 300 locally-based software or tech startups moving toward scale, and employing about 2,000 people in high-wage, high-excitement jobs. The Startup Collaborative was founded, in partnership with the Greater Omaha Chamber of Commerce, to help incubate these companies and improve their chances of success.
At our September SIG, the Startup Collaborative team will share how companies all over the metro have a vested interest in getting involved and building relationships within this new wave of startups. We will explore how the Startup Collaborative identifies influencers and, in an interactive portion, how AMA members can help them develop new entrepreneur channels in the coming months. We'll provide breakfast treats from Culprit Café… yum!
About our presenters:
Erica Wassinger, Cofounder, The Startup Collaborative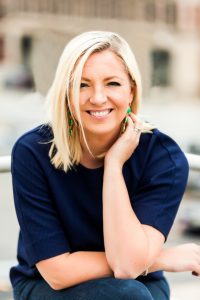 Erica is the cofounder of The Startup Collaborative, a nonprofit dedicated to radically improving the odds of startup success. More than 70 area startups have participated in the unique blend of incubator and accelerator program, The Collaborative has been connected to the creation of hundreds of jobs, millions in venture funding and the inspiration of thousands of current and potential entrepreneurs.
She hails from Dallas where she worked with top civic leaders on pivotal public-private partnerships to change the trajectory of the city. Previously, Erica worked with a handpicked group of growth-seeking clients spanning the marketing, technology, startup and nonprofit industries.
Nathan Preheim, Cofounder, The Startup Collaborative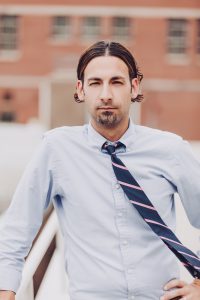 A serial entrepreneur in every way, Nathan can't help but concept new companies. Thankfully, he has become quite attuned to taking a concept through validation and eventually into scale. His experience in creating more than half a dozen companies led to the creation of The Startup Collaborative's unique approach to company building.
Prior to The Startup Collaborative, Nathan is best known for cofounding MindMixer, a civic engagement startup that quickly scaled from 0 customers to nearly 1,000 in just two years. Eventually employing more than 75 employees across the midwest.
Caty O'Brien, Director of Marketing & Member Experience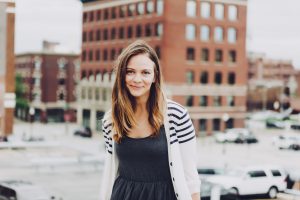 Caty O'Brien leads The Startup Collaborative's member experience and marketing efforts. She was TSC's first employee – a critical role suited only for the scrappiest, most strategic of candidates.
Hailing from a stint with Greenslate Development where Caty helped curate the burgeoning neighborhood, her knack for community building, culture setting and overall brand experience is unmatched.
Now, Caty is the lead on pivotal community building initiatives like 1 Million Cups, Startup Week and much more. Caty is also the managing editor of TSC's Fellow Outcome Microblog. She is responsible for brand development and awareness throughout the entire region on behalf of The Startup Collaborative. She has a bachelor's in journalism from the University of Nebraska–Omaha, which lends itself to the necessary storytelling associated with the Collaborative.