Join AMA Omaha and Brooke Janousek for our November Workshop!
We will discuss the 70/30/10 budgeting principle, how to effectively evaluate your lead sources, get a true cost per lead, and share innovative lead gen ideas.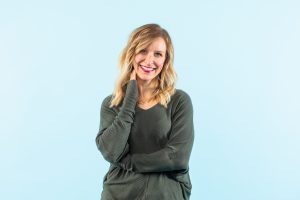 As Senior Director of Marketing and Creative at Supportworks, Brooke manages the Supportworks family of brands, which includes a new franchise, Hello Garage. She works closely with our team of marketing professionals, graphic designers, video production experts, 3D animation and photography specialists to implement marketing strategies and develop content. She also provides one-on-one consultation and training to dealers across the U.S. and Canada to help determine what marketing strategies and tactics will make the greatest impact in their markets. Prior to joining the Supportworks team, Brooke gained more than 15 years of experience in marketing and advertising. She worked in advertising and marketing agencies such as Bailey Lauerman, BARKLEY and Phenomblue, consulting with clients across a wide variety of industries. Her client list included some of the world's largest brands like Disney, GE and Toro. She also brings experience in developing and implementing marketing initiatives for FNBO and UNL athletic program. Brooke holds a Master's degree and Bachelor's degree in journalism from the University of Nebraska – Lincoln.
Zoom login information will be provided to attendees via email on November 3rd.  Be sure to check your clutter/junk folder for this email if you cannot locate it in your inbox.