Core Web Vitals are more important than ever to building a presence online. Google has announced that they are updating their algorithm in May 2021 to officially include new ranking factors around page experience. These new user-centered metrics will measure key aspects of the user experience, such as load time, interactivity, and content stability. In this workshop, Wave's SEO and engineering teams will be covering the basics of page speeds and load time, sharing tangible tools to determine your current performance, and evaluating real sites to help you find what to look for when it comes to performance optimization. Wondering if your site is ready for these upcoming changes? Share your URL in your registration for a chance to have your site evaluated during the workshop and receive free, real-time consulting.
Skeet Skaalen: Managing Partner, Principal Engineer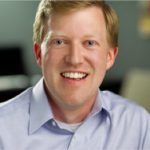 Skeet's thought leadership and system architecture experience across various technologies and industries bring our clients' offerings to the next-level. As a Managing Partner, he helps clients create the architecture and strategy around digital implementations ranging from e commerce to systems integration and beyond.
Skeet has over 20 years experience in technologies including a variety of programming languages, complex system architecture, information technology, analytics and search engine optimization. Skeet is an electronics engineer with extensive experience in systems, networking and web technologies. He has worked closely with hundreds of companies in consultation, architect and implementation roles.
Skeet's resume also includes 8 years at Dial Global (NASDAQ: DIAL) formerly Waitt Radio Networks. As the director of engineering for DG local and chief architect of a suite of satellite and localization software, Skeet is the inventor on patents relating to digital media delivery in the broadcast industry.
His expertise with a variety of systems in a variety of languages gives him the unique ability to plan at the 100,000 foot level and implement at the 1 foot level.