Join Katlynn Pyatt, owner of Authentic Branding & Marketing, for her 2-part workshop series!
The first workshop will be how to create a marketing plan and the second one will be how to utilize planning tools like Trello to create an efficient marketing management system.
These workshops are perfect for:
New marketing managers
Small marketing teams that need to be more organized
Marketing teams that need a new way to meet the demands of their organization
Or anyone who's currently operating without a marketing strategy and plan
And don't worry if you can only attend one. We know everyone is busy, so we've designed these workshops to add value individually.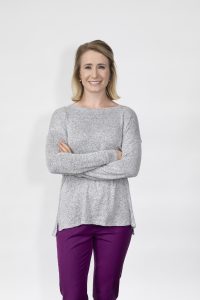 If you're interested in attending these workshops, There is a bit of prep work! The best marketing plans are built on a foundation of numbers; tangible goals and objectives you need to accomplish. When you arrive, come prepared with:
The sales goals you need to accomplish (exact dollars if you can)
When you need to accomplish them and
A rough budget if you have it
Together, we'll work to create a marketing plan, then you'll have time to take it back to your internal stakeholders and return in February for feedback and to learn how to manage it and execute against it effectively.
In celebration of AMA Omaha's Gold Chapter Excellence Award, this event is FREE to all members and non-members. Attend this event to see for yourself why AMA Omaha is award-winning! Zoom log-in info will be sent via email on January 12th. Please check your junk/spam folder.