About the Workshop:
So you're moving your event virtual, now what? Join Renee Black, co-founder and senior event producer as she talks about delivering exceptional content and amazing experiences in a virtual world. Learn tips and tricks for engagement, helpful tools, attendee experiences, and planning for the return to live and hybrid events in the future. Session topics include:
Current trends and safety protocols around virtual and hybrid events
Engagement ideas that help fight zoom fatigue – from directing speakers and rethinking agenda design to polling, Q&As and fun networking activities
Critical questions and considerations to get your virtual engagement right
Have questions about your future plans? Ask it in the chat and we'll take some time to provide feedback.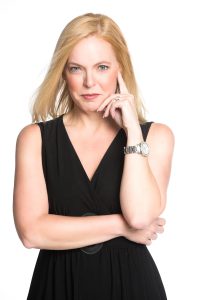 About the Speaker:
With over twenty years in the events industry, Renee Black, Founder and Senior Event Producer is responsible for planit inc.'s national client management. Many of her clients she oversees are Fortune 500 corporations or leading U.S. corporations that specialize in the financial industry. As the team lead for the planit inc. digital department, Renee is the visionary/creator behind the state-of-the-art attendee event management web platform for planit. She also serves on several non-profit boards, has won numerous leadership awards & is a published writer & speaker.
About the planit inc:
For over 20 years, planit inc. has provided event & meeting management solutions all over the globe. Its portfolio includes Fortune 500 firms to emerging small businesses. As a client-centric firm that provides unmatched service and professionalism, planit inc.'s event expertise, creativity, work ethic, and event producers are second to none.
Webinar login information will be provided to attendees via email on September 29th.
*We realize that many companies are cutting back on extra expenses. To help extend our learning opportunities during this time we reduced costs for our online workshop.