Description
Join us to hear Omaha native and Director of Inclusion and Community Engagement for Omaha Community Playhouse Kathy Tyree discuss the importance of diversity, equity, inclusion, and accessibility.
Kathy will share how OCP prioritizes DEI&A and puts it into practice. She will explain how other organizations can do the same in all aspects of their business, not just marketing.
From her extensive work in community service and longtime engagement in the arts, Kathy has developed meaningful and collaborative partnerships throughout Omaha, including schools, community programs, and organizations for the arts.
Learn more about the important topic of DEI&A with this meaningful and engaging presentation:
Why it's is important

Practical ways to approach it

Steps to put it into practice

Hear real-life examples from OCP
Speaker: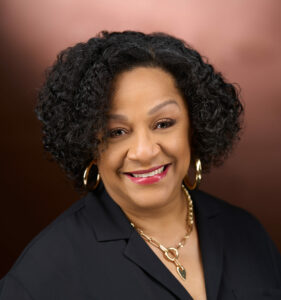 Kathy Tyree, Director of Inclusion and Community Engagement, Omaha Community Playhouse
Kathy Tyree is a native of Omaha and  a singer/actor/producer/director with a 40+ year history in Omaha theater. She has appeared as Cynthia in Sweat (OCP); Grandmother in More Than Neighbors (The Union for Contemporary Art); Ruth in A Raisin in The Sun (Brigit St. Brigit Theatre); Ella Fitzgerald in Ella (OCP) (Theatre Actors Guild Award & OEA Award); Motormouth Maybelle in Hairspray (OCP) (Theater Actors Guild Award); Grace in Annie (The Rose Theater); Aretha Franklin in Beehive (Part Productions); Elegies for Angels, Punks and Raging Queens (SNAP Productions); Grace in Leader of the Pack (OCP). 
She was inducted into the Nebraska Hall of Fame in 2019. Her most recent directing credits include Ain't Misbehavin (OEA Outstanding Director 2021), The Color Purple (OEA Outstanding Director 2022), American Son (OEA Outstanding Director 2023) and Dream Girls (OCP).
In April 2021, Kathy joined the leadership team of the Omaha Community Playhouse.

__________
If for any reason we cannot meet in person, the event will move to Zoom (or be cancelled) and refunds will be issued.