Description
Influencer marketing is to 2023 as a print ad was to 1993, gaining fame with the rise of social platforms like Instagram, YouTube and TikTok. Influencer marketing has helped many a brand to reach a broader audience, build credibility and generate authentic content. Even a financial brand. Especially a financial brand.
Hear how FNBO has put influencer marketing to work for them and the success they have garnered. Join Regina DeMars from FNBO and her guests Sarah Whipkey, Mia Spedale and Brenna Wilhite from OBI as they engage in a spirited conversation on how to best collaborate with influencers, the dos and don'ts and the delightful outcomes.
Speakers: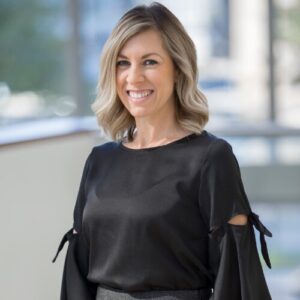 Regina DeMars, Director of Content Marketing & Social Media Strategy at FNBO
Regina DeMars is the Director of Content Marketing & Social Media strategy at FNBO. Her role is to drive engagement and brand advocacy with existing customers and employees and attract new customers by providing the right content that builds our brand, adds value to our audiences, elevating our reputation in the marketplace as an industry leader and employer. Her and her team develop content across all our owned channels supporting our Enterprise-wide initiatives including the FNBO Insights Blog; Dollar Belles video series; Cashology Facebook Group; Social Selling programs; our branded channels: Facebook, Instagram, LinkedIn, and Twitter; Influencer Marketing programs and our Employee Advocacy program.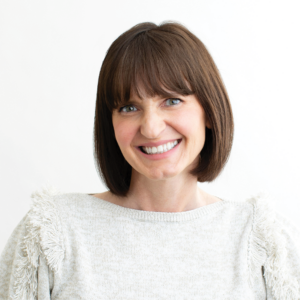 Sarah Whipkey, VP of Creative at OBI
Sarah thrives in a conceptual world, turning complex ideas into tangible, strategic campaigns. With a background in copywriting and creative direction, she is a firm believer in collaboration and that a great idea can come from anywhere. She's also a big fan of crime dramas, the darker the better.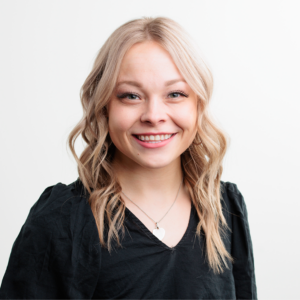 Brenna Wilhite, Account Manager at OBI
Brenna is driven to succeed, always championing her team, her clients and her tribe at large. As an account manager, she builds and nurtures client relationships, identifying new opportunities and ensuring projects are delivered on time, on budget and on brand. Always. Her tenacity and laugh are contagious. As is her passion for health, wellness and the infamous shoulder press.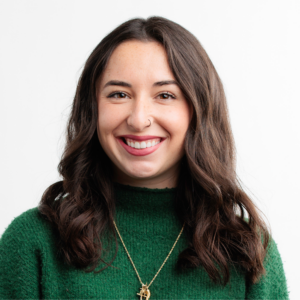 Mia Spedale, Social Media Coordinator at OBI
A Windy City native, Mia is an extremely social (media and more) member of our agency who ideates content calendars, executes those calendars and reports on social trends per client. A self-proclaimed non-Picasso, she loves that advertising allows her to be creative with her brain and ideas. Mia is pro-Malort (Chicago through and through) and anti-fruit. Ask her about it anytime.
__________
If for any reason we cannot meet in person, the event will move to Zoom (or be cancelled) and refunds will be issued.