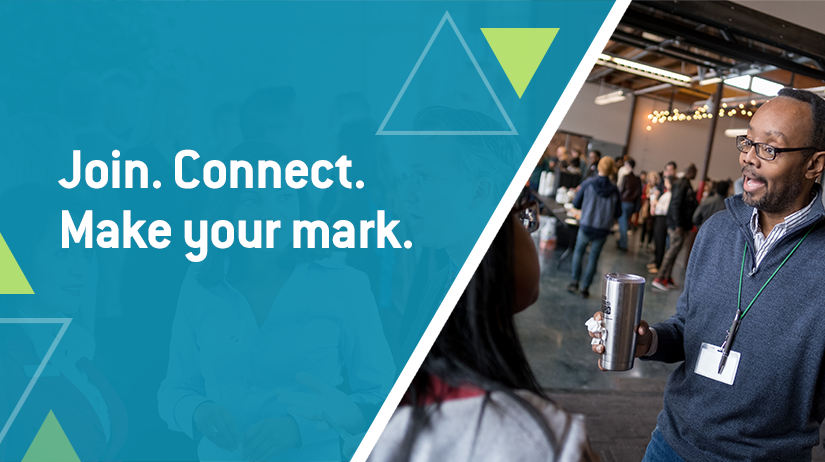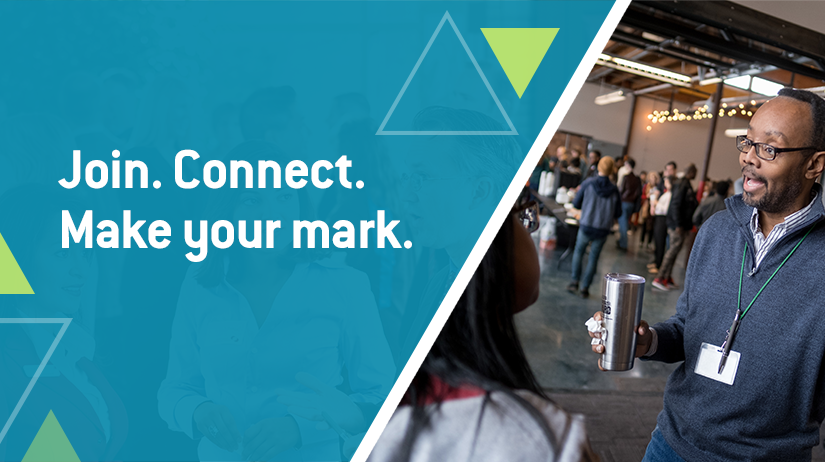 "It's not what you know, but who you know." This saying from the 1900s still rings true today. Marketers know this better than most. You spend a great deal of time talking about audiences, where to reach them and how. You want to reach decision makers—the folks in charge of the budget.
With this in mind, we'd offer an updated version of that tried-and-true business saying:
"It's not what you know, but how you Chamber."
The Chamber's members are business leaders—those decision makers you want so badly to reach. In other words, if you've ever wanted to 'get in a room with' an influential, local business leader, a Chamber membership can open the door.
Valuable Business Connections
The Chamber hosts 60+ events each year. That's lots of opportunities to connect with CXOs and decision makers. And that's just the tip of the iceberg. These are also opportunities to find mentors, potential partners or even future customers—for you or your clients. There's no better way to grow your professional network, than with a Chamber membership.
And, if you or your clients are in the B2B space or offer professional services (like, say, as a marketing agency), then the cost of Chamber membership could provide 100x ROI. Just one connection could land you a project or new client. And, even if you don't have time to network at events, the Chamber is still working to increase your brand's visibility. Our searchable member directory receives more than 150k pageviews per year.
Boost Your Reputation
As a marketer, you're always working to raise brand awareness and establish trust with consumers. A Chamber membership can help you accomplish both. As a member, your company is eligible to be nominated for our Small Business of the Month Award or one of the annual Business Excellence Awards. If your company receives one of these honors, we share your story with our members and the larger community. The communications for these awards receive 100,000 impressions on average. That's a lot of (the right kind of) eyes on your brand.
Plus, membership in the Omaha Chamber will add another layer of credibility to your business. Research has shown that being a Chamber member increases consumer trust. As a matter of fact, when consumers know that a business is a member of the Chamber, they are 49%
more likely to think favorably of them. Showing your connection to the community goes a long way toward establishing your business as a trusted brand.
Plus, Up Your Employer Brand
A Chamber membership can help bolster your employer brand by opening up a variety of professional development opportunities to your employees—at a discounted rate. Chamber members enjoy savings on MindSet, Propel and BetterCulture leadership training. And, the Chamber's own Leadership Omaha is the area's longest running community leader training
program.
Maybe your team wants to attend some of our signature professional development events. Employees of member organizations have access to all Chamber events and receive registration discounts on our programming, from the YP Summit to the upcoming Conference on Diversity, Opportunity and Equity.
Join the Chamber Today
With so much opportunity for your business and employees, membership in the Greater Omaha Chamber just makes sense. Join today and connect yourself and your business with the people and resources who can provide just what you need for long-term success. So, if you're looking to reach influential business leaders, a Chamber membership delivers and has the potential for incredible ROI.
---