Navigating events during a pandemic is hardly a one-size-fits-all approach! While virtual and hybrid events have made "lemonade out of lemons" with new opportunities, implementing advanced technologies and creating new efficiencies, there's an intimacy and experience created during an in-person event that just can't be re-created.
Advances in science, national/local regulations and what we now know about virus mitigation efforts have created the opportunity to return to safe in-person corporate and/or organizational events. Approaching in-person events includes most, if not all, of these advances and heavily depends on the event guidelines of your specific company/organization, comfort level of your attendees, and protocols offered by vendors and the venue.
After your company or organization has determined their own event and safety guidelines, I would consider these six steps as a starting point to planning your next in-person event:
Meet Your Attendees Where They Are At.
Now is the time to deploy your measuring tools! Ask event attendees, internal employees, leadership and any other influential demographics measurable questions like comfort levels, event type preference, goals for attending, etc. The sky is the limit! Meeting your attendees where they are at, ensuring they feel comfortable and heard, and then implementing the results of these questions are only going to increase your event's ROI.
One of the most important things we've all learned in the last 18 months is that nothing is more consistent than change. Event conditions, worldly parameters and attendee expectations can change in the blink of an eye whether that is due to a global pandemic, natural disaster, speaker delays, personal commitments, or industry updates. It's impossible to be prepared for everything, but having a solid "Plan B" is essential. Looking into cancellation policies, virtual opportunities and flexible cancellation/refund policies in our current climate is basic due diligence.
Optimize And Streamline Attendee Communication.
Information changes rapidly and it's challenging for event attendees to keep up, especially with the increase in digital conversation. Identify the "have to have's" and over-communicate them frequently while redlining the non-essential "fluff' that can lead to information overwhelm or even worse- being flagged by the spam filter!
Don't forget to optimize and streamline your event communications during the event, too. For many attendees, this could be one of their first returns to in-person events. Will all attendees receive text alerts? App notifications? Emails? Will someone make an announcement from the podium? If so, who? Change is inevitable and having a smooth plan to communicate this during the event makes all the difference!
Have Conversations with Event Sponsors.
Returning to in-person events may look the same or entirely different for event sponsors. Have intentional conversations with your event's sponsors and understand if their goals have changed or if there are different methods they want to implement. This may create opportunity for creative ideas and approaches with event attendees that gives your in-person event a memorable experience and competitive edge in your industry.
Create Opportunities for Networking and Engagement.
Okay, you're finally on-site at the event! For most, it's likely been a few months if not a full 18 since they've been in a room full of people. Create non-optional opportunities for scheduled networking, cross-functional employee relationships and authentic discussion topics for attendees to make the most out of being in-person and in real-time, with non-edited conversation.
Create content that is engaging to the audience type! Now, so many events have optimized content and presentations to fit virtual standards. It may be necessary to take a second look at the content you have prepared and think of engaging out-of-the-box approaches to connect and engage with your real-life audience!
Appreciation Goes a Long Way.
Sending home a tangible takeaway or creating a genuine moment of gratitude leaves attendees with a lasting impression and doesn't have to cost a lot! Attendees have so many options and choices- let them know why your event was worth it.
---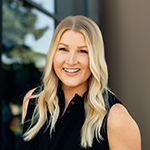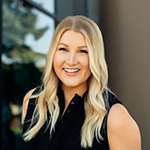 AUTHOR: JAYCEE STEPHENS
Jaycee is an Event Production Director at planit inc. planit inc. has been delivering exceptional meetings and events for over 20 years. Their portfolio includes Fortune 500 firms to emerging small businesses, and they service the Midwest and beyond. Learn more about planit inc. by visiting: https://www.planitincevents.com/