AMA Omaha is proud to be a nationally recognized chapter of the American Marketing Association. Omaha has participated in the annual AMA Chapter Excellence Awards since 2017
The Chapter Excellence Awards (CEA) program was established in 1974 to recognize and reward AMA professional chapters' outstanding achievements in leadership, membership, programming, finance, communications and community outreach. Each summer, every chapter has the opportunity to submit a CEA entry, which serves as a critical historical record of chapter operations for the prior year that empowers future local leaders to build on past successes. The CEA is prepared by the Immediate Past President, and offers reporting and insights from all Board committees.
Top scoring Chapters receive Gold, Silver, Bronze or Turn-It-Up honors, and are not eligible for individual category awards of Excellence or Special Merit.
The Omaha Chapter has won the following Chapter Excellence Awards:
2019/2020
(Immediate Past President: Jordan Maddex-Kopp)
AMA Omaha was awarded the top honor in the nation for the 2019/2020 Board year, the Gold Chapter of the Year. The Gold Chapter award is presented to the chapter with the highest score overall for all CEA categories. The 2019/2020 competition saw 39 Chapters submit CEA entries, the most in CEA history, and Omaha took home the Gold!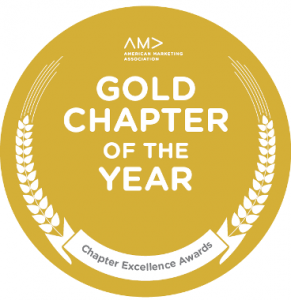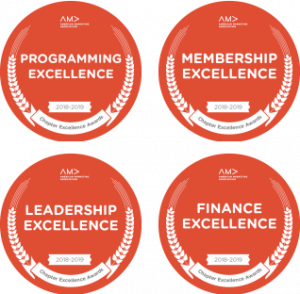 2018/2019
(Immediate Past President: Magdalena Axtell)
AMA Omaha was awarded four Awards of Excellence for the 2018/2019 Board term, the most CEA awards to date, and our first Awards of Excellence! Omaha was recognized for Programming, Membership, Leadership and Finance Excellence.
2017/2018
(Immediate Past President: Sarah Morris)
We're two for two! In the second year entering the competition, AMA Omaha received its second CEA recognition, a Special Merit for Communications.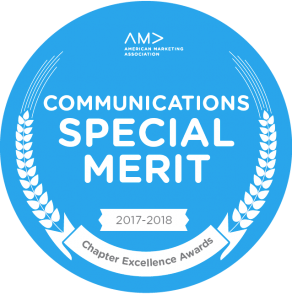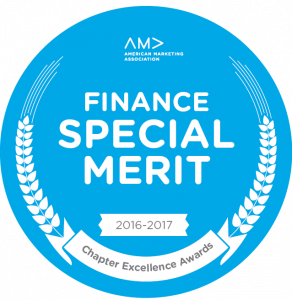 2016/2017
(Immediate Past President: Nina Rongsich)
AMA Omaha received its first-ever CEA recognition, a Special Merit for Finance.