January 3rd, 2023, will mark the first anniversary of my marketing career. As I reflect on the trials and triumphs of this past year, several lessons have taken root in my creative and professional skills, and I wanted to share them.
If you're starting as a freelance or new hire for a company, here are some lessons you will learn as a beginner in marketing. (If you're a more experienced marketer, these points apply to you, too. It's never too late to start setting healthy habits.) Let's get started!
1. Set personal goals from the get-go
Setting goals for yourself is a great way to hit the ground running. The key, though, is to set realistic objectives that are both challenging and achievable. Doing so provides a clear picture of areas you need to grow and others you can build on.
Without those goals, marketing can feel like diving into the deep end. Taking the plunge can undoubtedly show your aptitude for multi-tasking and dedication to your work. But you also increase the chances of feeling overwhelmed, anxious, and exhausted, leading to burnout faster.
Thinking back, this was something I wish I had done for myself at the beginning. It definitely would have made the adjustment process into my new job more manageable. I did find my footing after a while, but I would've saved myself a lot of stress had I taken a more realistic glance at my goals.
2. Results take time
They say that patience is a virtue, and that is absolutely true for marketers starting out. Whether you are setting goals for yourself, a campaign, or a marketing strategy, give yourself extra grace if you don't surpass or meet those goals immediately.
There are two points you can keep in mind when looking at your results:
This is an opportunity to learn and grow as a marketer
What you're seeing now are the building blocks toward achieving gradual success
When I started, I was frustrated because I didn't see the expected results I wanted. But looking back on the projects in the past year, I realized each campaign spread awareness to a broader audience. My social media posts, albeit slowly, created a small community. I even won favor in clients' inboxes when they eventually saw that the information I sent them was worth reading.
3. Be open-minded about new and old skills
One of the best parts about being a marketer is the opportunity to dip your toes into different waters. You can learn the art of videography at the same time as exploring a new program for graphic design and editing.
But what is the most important skill to have as a marketer? Humility.
While humility is more of a characteristic than a skill, it provides a chance for the marketer to make a mistake and learn from it while reminding them of their value as an upcoming marketer. It is also a choice that marketers have to consistently commit to as they take on unfamiliar projects, even more so when receiving constructive feedback on what was thought to be a proficient skill.
I've had to humble myself in realizing I will never "arrive" regarding my skill sets. The process of refining and cultivating my graphic design, editing, writing, and creating strategies will last the rest of my life. Perfection is not the goal, but development is.
4. Let your passion speak for itself
Whether you're freelance or work for a company, let your passion shine through the quality of your content. You might feel confined to a project's expectations on a creative level but producing something that matches the company's needs shows your desire to help them succeed. You're building relationships with them, as well as their audience.
Your passion also shows in who you are and what you find important, not only as a marketer but as a person. Is communication a core value of yours? Learn how to engage in conflict healthily and communicate the boundaries you've set for yourself (including not taking your work home). Are you passionate about reliability? Show up to work on time, if not early. If you commit to a project or a task, follow through and get it done.
For example, my passion shows when I'm recording someone. Sitting in front of a camera can be uncomfortable for people, whether they have a script to read from or not. My goal is to create a comfortable, relaxed, and fun environment. Sometimes that means taking a more unconventional route to making that happen, but in the end, they can express themselves in a more personable and sincere way.
5. Rest is vital to preventing burnout
This is a hard pill to swallow. For marketers, the to-do list never stops growing. Some don't even have the time to take a breather during their workday. That document could always use another round of editing, and that graphic needs a couple more tweaks. What the hey, let's add another reel to send out to our social media platforms. Anything to spread brand awareness, right?
The common misconception about rest is that you must do it a certain way. It's essential to recognize the purpose of rest is to revitalize your heart, relax your mind, and do something that makes you happy. Rest will look different for you than it would to someone else.
I will be the first to admit that resting is my weakness, and I struggle to do it consistently, as I love spending time with friends and volunteering. But I've noticed when I do rest, my anxiety decreases, I feel more engaged and present, and I can express myself in a healthier, more genuine manner. You might feel like you're wasting time, but devoting one evening a week can significantly improve your mental and emotional health.
6. Join a community to grow as a marketer
Marketing strategies can feel like a guessing game as you learn more about your audience and how to best connect with them. You're constantly tweaking your messages to find the one they resonate with the most. But you might not have the time or resources to figure that out.
Communities, such as American Marketing Association, step in by providing webinars with keynote speakers who discuss their most successful marketing tactics. They host marketing meetups for networking and training courses new marketers can apply to earn certifications.
They also stand as a reminder to all new and experienced marketers that they're not alone. Nothing feels better than finding a group of people who understand the hard work and dedication you put towards your marketing strategies. These communities validate your efforts while supplying new solutions to issues you can't seem to solve.
You've Got This
If I were to summarize this past year in one word, it would be growth. Growth in understanding each failure is a stepping stone toward success. Growth in knowing that success doesn't define my personal worth. Growth in seeing the power rest, humility, and passion hold if I utilize each of them properly.
Whether you're a beginner in marketing or you've been marketing for years, keep going. Keep pushing. Keep growing. You've got an entire community of marketers standing beside you, ready to help whenever you need us.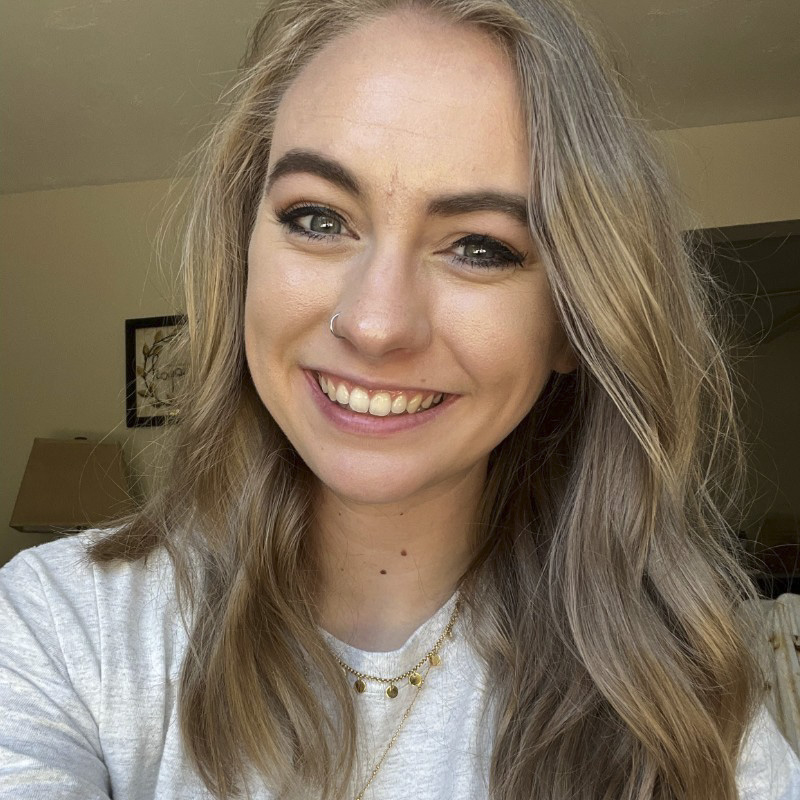 Author: Camryn Mottl, Marketing Coordinator