You've created a successful business with a proven, profitable business model, and you want to expand your footprint — and revenue — nationally. Franchising can make that move easier, because you can leverage the capital and efforts of individual franchisees to grow your brand and your earnings.
But franchising can pose unique challenges, and you need a solid plan to ensure your success — and the success of your franchisees.
Without a clear roadmap, you might run into the following franchising pitfalls.
Your brand could be compromised by inconsistency.
You could select underqualified franchisees.
You could have trouble with adherence to brand standards.
Before you embark on this journey, you need to develop a solid, replicable plan that will help you:
Establish guidelines.
Identify, qualify and convert leads.
Maintain healthy corporate-franchisee relationships.
Agencies that know franchising, like OBI Creative, can help franchise clients establish these roadmaps and launch plans so they can see the steps necessary to generate franchise leads, create lead generation goals, and identify the role of marketing within their overall success. Working with and onboarding new franchisees with launch plans and ongoing marketing support is also something an agency can provide.
A franchise roadmap can be split into three phases: foundation, framing and launch.
Phase 1: The Foundation
To establish a foundation for a successful franchise plan, you've got to do your homework. This is the research phase, where you discover your ideal franchisee candidate and what it takes to convert them. This can be referred to as franchise engineering.
It boils down to two simple questions.
Whom are you targeting?

Persona research: This step is essential to increasing your chances of conversion. Establishing a persona helps your marketing team create materials that resonate with their values and motivations.

How do you convert your personas into real franchisees?

Microsite wireframe: This defines the structure and layout of the content that will influence your personas and help generate leads. Here, it's important to use your persona research and user experience best practices to anticipate how your personas might engage with your microsite – how they interact with it, the value propositions they'll resonate with, what calls-to-action (CTA) will motivate them, etc. It's important to keep in mind the one action you want your personas to take on your page (aka a "conversion") and how to loop them back in your orbit if they don't convert. That's referred to as journey mapping.
Sales strategy and life cycle: Establishing this life cycle will help you understand which leads are valuable and worth the time it takes to nurture and convert. This is also known as lead management.
Phase 2: The Framing
Framing your brand position is an essential part of franchising. In this phase, a franchise company's current brand should be evaluated and recommendations provided for refinement.
This usually requires boiling the value proposition down into short messages so people can easily understand who the brand is and why it matters. This gives consumers confidence that the franchise brand is the clear winner in the market and that they should select it for their own business.
Here are the steps to framing:
Who are you and why do you matter?

Messaging strategy: Potential franchisees expect a succinct and authentic answer from you. In this step, it's important to evaluate your landscape and develop and refine your value proposition, key differentiators, values, sample messaging, etc.

What does your brand communicate?

Brand audit: Your brand encompasses all the interactions your audience has with you. An important part of that is your logo, colors, fonts, tone, etc. It's important to audit your current materials and add a franchisee logo hierarchy, as well as creative assets, so you're ready when your franchisee is.

How do you convert personas into real franchisees? (Building on Phase 1)

Microsite Design and Development: Here, you'll build out your microsite wireframe, keeping in mind your brand and messaging strategy. You'll optimize for leads and implement integrations that are essential to the sales pipeline.
Customer journey. Incorporate tracking on your microsite to measure engagement through Google Analytics.
Phase 3: The Launch
The foundation and framing phases prepare you for the final phase: the launch. Using the personas, messaging strategy and marketing assets you've developed in the initial phases, you're ready to go to market with a franchise lead generation campaign that works.
Here's what that looks like.
Establish the customer journey.

Franchise growth flywheel: Use a flywheel to outline how you will introduce your personas to your brand, make them convert and get them championing your brand.

How will you reach your personas?

The campaign: You've created your microsite and refined your messaging strategies and brand to match your personas. Now it's time to create a media plan — establishing the channels where you will place creative assets (ads), linking back to your microsite to generate leads.
Customer journey. Create pixels from your media channels to place on the backend of your microsite to retarget audience members who don't convert.

How will you know if it works?

Reporting: The most essential part of your campaign launch is establishing KPIs and goals — and then tracking progress against them. It's what we call growth hacking, evaluating all pieces of a campaign — from the microsite to the ad creative to the targeting — to create the perfect formula to generate as many high-quality leads as possible.
By following these steps, you'll attract new franchisees. But to be truly successful, it can't end there. Remember, as part of the flywheel you'll want your franchisees to champion your brand and recommend franchising to others.
You need to walk your franchisees through their launch, generating buzz around their opening, and providing and implementing seasonal marketing campaigns to increase foot traffic and/or sales year-round. Creating a digital infrastructure for your franchisees is critical to their success — a scalable way to market their franchise through digital advertising, automation, email and SMS campaigns, social media, local SEO, strategic content and public relations, website updates, membership engagement programs, and more.
It's a significant effort, but the right marketing partner can make all the difference. If you understand the value of this guide but need more help on the "how," consider working with a strategic partner who understands and is experienced in building a roadmap for franchising success, like the team at OBI Creative.
___________________________________________________________________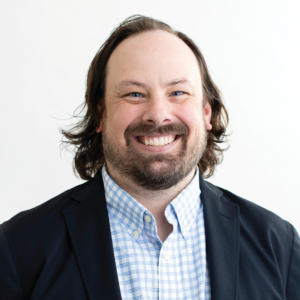 Author: Sean Conlin, Vice President, Strategic Development and Insights