Do you know why customer experience matters for brands?
When you think of the term "brand," what does it mean to you?
At OBI, we believe that a brand is more than a tagline or a logo — more even than an organization. Rather, we understand brands to be living, breathing things, needing to adapt to their customers' needs and expectations.
Brands today are not owned at some corporate headquarters, like they were 30 years ago — rather, they're owned by customers, being exactly what those customers want them to be.
Think about Nike.
What's going to best engage a customer with the Nike brand — a highly polished display showcasing Nike products? Or high-performing athletes dominating in their sport, putting in the blood, sweat and tears needed for success at the highest level; a neighborhood pick-up basketball game, bringing together the close-to-retirement white collar worker with the high school student who's taking a study break; the social justice cause that elevates people over profits.
Prioritizing the customer experience — focusing on how customers engage with a brand, how they see it fitting into their lifestyle — creates more authentic touch points for brands and consumers to intersect. Nike understands the impact of showcasing and selling the customer experience — not the product.
So again, why does customer experience matter for a brand? Because knowing how customers experience your brand — and how they want to experience your brand — is a necessary first step for a successful brand strategy.
But how can brands understand the customer experience? Voice of customer research.
What Is Voice of Customer (VoC)?
Voice of customer research is one way brands can understand how customers feel about their products and services. It involves soliciting and digging into customer feedback about their needs, preferences and experiences with a brand across a wide spectrum of touch points. Brands looking to conduct VoC research can field surveys, conduct focus groups and in-depth interviews, and even measure conversations on social media to gather broad themes and sentiment.
The goal of VoC research is to give brands credible, actionable insights that can be used to boost customer satisfaction and loyalty and improve the overall customer experience.
And regardless of your industry, VoC research is critical for your brand's success.
Diving Into VoC Research: A Mini Case Study
In early 2022, we worked with the Iowa Department of Transportation to take a deep dive into their customers' needs, desires and experiences with their brand.
As the sole provider of statewide transportation services and infrastructure, there was no competitive market. That lack of a competitive market can contribute to a lack of clarity on the importance of customer experience — and the impact, both positive and negative, that could have on perception of the brand.
To address it, we surveyed Iowa residents and more than 1,600 commuters, employees, contractors and vendors. The goal was twofold: to discover the impact of the Iowa DOT and how they can better serve their customers.
Consumer trust is an attribute that is critical to any brand. As we dug into our research around trust in government agencies, we learned that trust in the government is nearing record lows (at local, state and federal levels). But we also found that when government entities improve customer experience, they can experience positive outcomes across the board, such as lowered costs, more effective public relationships, and improved levels of internal engagement.
And while those outcomes are relevant for the Iowa DOT, leaders in any industry can leverage VoC research to move the needle on KPIs relevant to their organization.
What can your brand do to influence how customers experience it? Are your customers experiencing your brand the way you hope they do? Do you know how to meet their needs and improve their experience with your brand?
How can you answer these questions with confidence?
The next step is a simple one. Understand the voice of your customers. Once you do, you'll understand why customer experience matters, the impact it has on your brand, and how to deliver the best experience possible.
___________________________________________________________________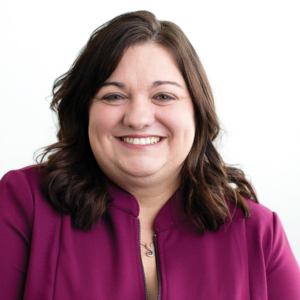 Author: Erin Dittman, Director of Organizational Performance and Insights