Every day, it seems there are more and more touch points between brands and consumers. Streaming ads, social media posts, sponsored listings on Amazon, paid placements in Google search — the list goes on and on. With so many brands and voices competing for customer attention, authenticity is more important than ever.
But how can brands, and their leaders in particular, show up authentically and help foster a real connection with their customers?
Say hello to your personal brand. Your personal brand has the power to differentiate you from your competitors and attract potential clients or customers. (And yes, you already have a personal brand, whether you realize it or not.)
By showcasing your expertise and experience, you can build trust and credibility, which can ultimately lead to a deeper connection with customers and entirely new opportunities — and what business doesn't want that?
What Is Thought Leadership Marketing?
I'm sure you've seen these posts on LinkedIn: Longer posts highlighting unique insights, perspectives and solutions to common problems within an industry. People today are less likely to take what a company has to say at face value, so thought leaders, acting as brand ambassadors, have risen as a way for brands to portray the human element, making it easier for audiences to connect with and relate to a brand's message. Through thought leadership marketing, individuals (and organizations) can establish themselves as credible, trustworthy experts.
Now, the point of thought leadership is to stand out, so feel free to make a splash. Emojis and hashtags are fair game. Go ahead and add a few smiley faces if that's how you usually write on social or in texts — this gives your content some flair, keeps readers engaged and helps build a loyal following.
Start Building Your Personal Brand
Your personal brand is the way you present yourself to the world. It's a combination of your skills, experience, personality and values, and it's what sets you apart from others in your industry. Think of it as a higher level "All About Me" presentation — one that you never stop delivering. Pulling back the curtain and showcasing your authentic self helps build trust — the most valuable commodity in marketing.
But just like trust takes time to develop, building a strong personal brand takes an investment of time and effort. Even so, it's worth it in the long run.
Feeling daunted? Don't worry — here are some easy first steps you can take to start building your personal brand.
Define Your Brand: The first step is to define what sets you apart from others in your industry. Map out your unique skills, experience and values, as well as how you can leverage them to provide value to your target audience. Dive into what makes you stand out. After all, you know yourself the best.
Create Content: Content creation may just sound like a buzz word on TikTok or from the mouths of influencers. but it's so much more than that. It's a critical, foundational part of thought leadership marketing. High-quality, thoughtful content takes time and intentionality, but without sharing content, nobody knows what you stand for or what you have to offer.
Authentic, relatable content is what lets you establish yourself as an expert in your field and build trust with your audience. Consider creating blog posts, videos, podcasts or social posts that offer insights and solutions to common problems within your industry. This is the best time to get creative and experiment. Do you like recording videos or messing with words? Put your thoughts into whatever outlet best reflects you.
Get Social: Since you're already scrolling through social platforms, use them to spread your personal brand. When you're regularly sharing high-quality content and actively engaging with your followers, you'll build a loyal following that comes to you for answers to their questions.
Go out and Network: Even if you're an introvert, now's the time to step away from the screen and get social. Don't neglect networking when focusing on your personal brand. Identify and attend industry events, connect with other thought leaders in your field, and seek out opportunities to collaborate and share your expertise. Networking is the best opportunity to show your stuff, meet new change-makers, and listen to other perspectives. Get out there and start chatting (and listening).
Be Authentic: Your personal brand should ultimately be a reflection of who you are. You don't want to present a different version of yourself through your content than people will experience in person — especially in the world of always-on social media. Be authentic in your interactions with others, and don't be afraid to show your personality and values. Once you show your authenticity, people will notice.
Tactics for Thought Leadership
The good news is that there are so many channels where your thought leadership can thrive. What matters most is ensuring the tactics you use work together across different mediums, telling a consistent story that aligns with the overall brand you're looking to support.
While tactics and channels should be explored and selected on a case-by-case basis, depending on the intended audience, the content being produced, and more, here are a few tactics we've seen provide value and impact for our clients at OBI.
Optimizing your LinkedIn profile and telling an intentional, consistent story
Publishing consistent, regular content across social platforms (LinkedIn, Facebook, Instagram, Twitter, etc.)
Launching a website for your personal brand
Writing original articles on topics you can speak to authoritatively
Earned media coverage (pitching and placements)
Speaking engagements and presentations at conferences and industry events
A thought leadership strategy can be a powerful tool for both leaders and the brands they represent. When executed well, in alignment with defined goals and an existing brand strategy, personal branding and thought leadership can deliver a powerful impact that amplifies what a brand can achieve on its own.
___________________________________________________________________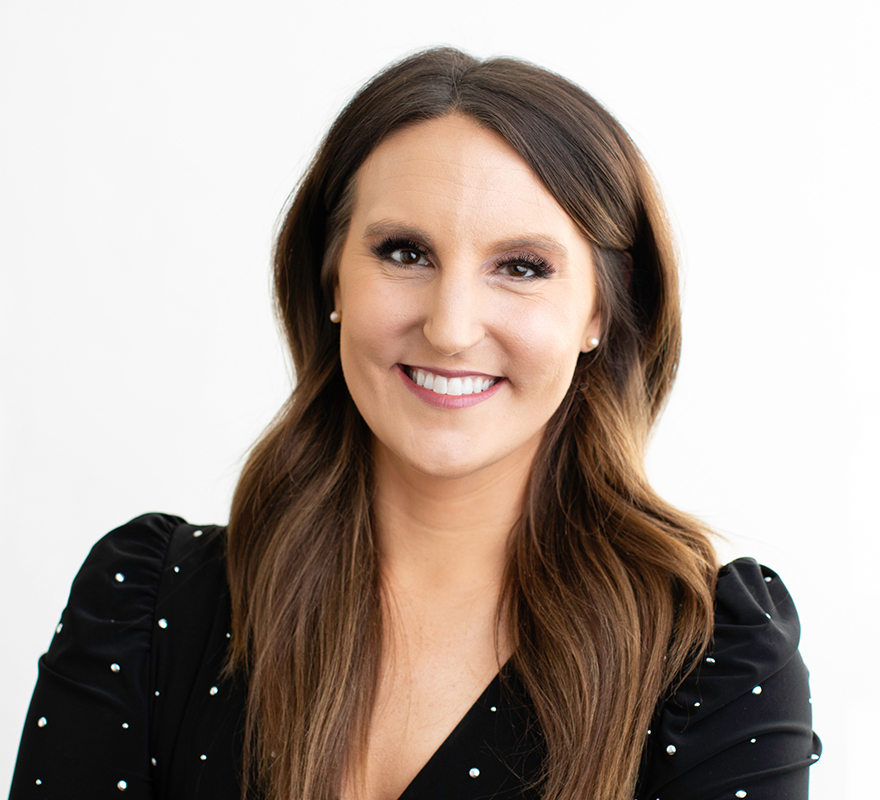 Written by Karisa Malchow, VP of Client Services