AMA Omaha Bob Otis Diamond Award
Established in 2020, the Bob Otis Diamond Award celebrates a "shining star of service in the AMA Omaha community." In partnership with Diamond Communication Solutions, the award is a tribute to Bob Otis (biography below), and is awarded annually as a part of the AMA Omaha Pinnacle Awards. Each member of the AMA Omaha Board is allowed a nomination, which are reviewed by Diamond Communication Solutions, to determine finalists and an annual winner.
To qualify, nominees must:
Be an active AMA Omaha Board Member, Member, or EAC Member
Participate in AMA Omaha events
Exemplify service to our local marketing community
Show professional excellence
Meet Bob Otis
Bob Otis has meant so much to so many on both the Regional and National stage. He has been a mentor, and professional marketer, a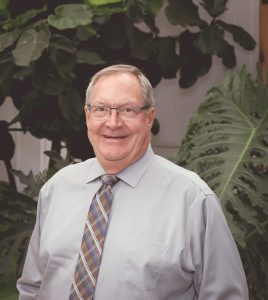 passionate supporter of the direct marketing industry, and a tireless supporter of many causes. Bob began his career as a buyer for a small Regional drug store chain, and then discovered the magic and power of advertising. He moved to a startup design firm, and then quickly climbed the ranks of leading direct mail providers from Japs Olson and the Omaha World Herald, to Goodkind and Goodkind, and finally found his home at Diamond Communications where he has been Sr. Sales Executive for the past 10 years providing strategy, counseling, direct and marketing expertise, along with a dash of optimism and a pinch of fatherly advice.
Anyone who meets Bob immediately recognizes his honesty, his  integrity, and his passion to help people. His clients are also his friends and make up a "Who's Who" in not just Omaha, but on the National stage as well including Mutual of Omaha, Nebraska Furniture Mart,
Omaha Home for Boys, Boystown, and ADMR.
But Bob gives back even more than he gives. His Board positions
include:
President of MADMA (Mid-America Direct Marketing Association) for 3 years
Treasurer for the GOPCC (Greater Omaha Postal Customer Council) for 5 years
And Sponsorship chair of AMA
He offers fundraising advice and volunteer efforts for Magdalene of Omaha, a cause which is helping survivors of sex trafficking and prostitution, trauma and addiction. And he is helping secure funds for their first residence housing unit.
Bob Otis Diamond Award Winners
2020: Jordan Maddex-Kopp; VP Marketing & Strategic Partnerships, Jet Linx Aviation